The Contenders:
Chicago (winner)
Gangs of New York
The Hours
The Lord of the Rings: The Two Towers
The Pianist
What's Missing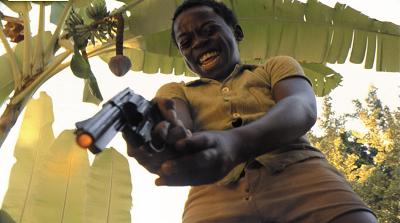 Overall, the Academy did a decent job of naming films for this category, although there are a few that I think are worthy of consideration. As it turns out, 2002 was a damn fine year for film. The forgotten genre of science fiction offered up
Minority Report
. Other films include
Adaptation, Catch Me if You Can, Road to Perdition
and the underrated
Far from Heaven
.
Spider-Man, The Bourne Identity, About Schmidt, My Big Fat Greek Wedding
and
8 Mile
also showed up in 2002. On the foreign front,
Russian Ark
is interesting, but lacks the power of
Talk to Her, Hero
or (and especially)
City of God
.
Weeding through the Nominees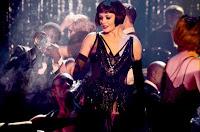 5: This will come as no surprise, but I'm pitching
Chicago
immediately. There's a lot to like with
Chicago
. It's incredibly well-staged for starters and very inventive in how the story is told. I genuinely dislike the story, though and I dislike almost every aspect of every character. It's an ugly story all the way through. But more than anything, I'm not sure I'm ready to accept a film with Richard Gere singing as the best from any given year. Of all of the nominees, this is the one that I think shouldn't have even been nominated.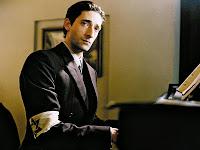 4: I said in my review of
The Pianist
that I tend to either like or love Polanski's films, and I merely like this one. It's possible, even likely that on repeated viewings this would come to be a film that I love. I guess more than anything that eventually I tire of the "triumph of the spirit over great evil" films of this nature. I understand the importance of the story and was even moved by it, but at some point, watching another person's misery becomes too much for me. I reached that point with
The Pianist
. I think it's a worthy nomination, but I can't bring myself to love it.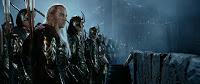 3: My first official reviews on this blog were for the
Lord of the Rings
movies. I'm a huge fan, so it may seem odd to put the second installment here. Really, though, this is one-third of a movie despite its daunting length. I was holding my breath for the third installment, hoping against hope that Peter Jackson and company could finish the trilogy at the same level they began it. Awarding this Best Picture would be too soon—the trilogy needed to be completed and whole before it could really be judged. In that sense, it was almost unfair to nominate it at all.
My Choices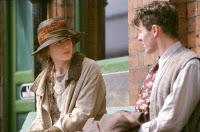 2: I was very impressed with
The Hours
when I watched it. Oddly, that review has been one of the more controversial ones on this blog this year, or as close as I tend to get to real controversy. I understand why others don't get the same sort of feeling I did from this film, but I thought it was smart and beautifully acted all the way through. I love the blending of the three stories and the way each one plays off the others. More importantly, this is a film that demonstrates once again something that Hollywood frequently needs to be reminded of: films about women are compelling and stories about real women should not be ignored.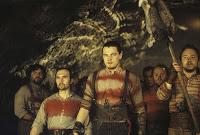 1: But my vote goes to
Gangs of New York
, a film that somehow went 0-for-10 at the Oscars that year. I've been told by others that this film goes on too long, and I can't agree less. I'm absolutely riveted the entire time I watch this every time I watch it. It's got a dream cast at the top of its game, and I am still absolutely impressed by the ending every time I see it. This is what Oscar should have picked of the five nominees. I could see others (
City of God
comes to mind) in this position, but I might still well lean in this direction.

Final Analysis