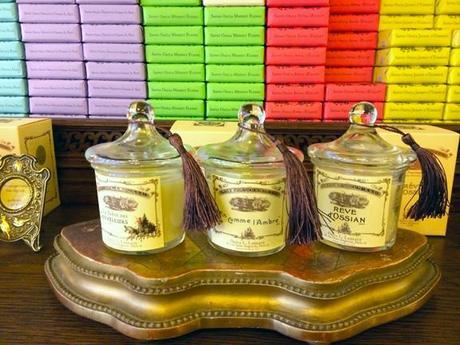 I love walking on narrow side streets of areas I am not familiar with and discovering new, intriguing shops.
I recently had an appointment near the Opera Garnier and decided to walk around the area, which I infrequently visit. I stopped on the rue Saint Augustin and curiosity pulled me into a shop that had a window display of soaps, perfumes, and silk bowties.
Richly steeped in history, Oriza L. Legrand Parfums is a perfume house founded in 1720 and made face creams, rice powder, and perfume for the Royal Court of Louis XVI and Marie-Antoinette. The business was sold and relocated to the rue Saint Honoré in 1811. In 1860 Antonin Raynaud takes over to expand the perfume lines and becomes one of the first companies to develop scented products besides perfumes. In 1900, Oriza L. Legrand is awarded the Grand Prize for Excellence at the L'Exposition Universelle.
The Ladurée green colored walls had shelves lined with Marseille milled soaps dating as far back as 1886 with scents such as violet, Spanish jasmine, lavender, honey, and verveine wrapped in eye appealing colored paper.  A wooden table had perfume bottles with illustrated Art Nouveau style labels and scents with romantic names such as Reve d'Ossian, Horizon, Deja le Printemps, Jardins d'Armide, and Relique d'Amour and were created in the early 1900s. Scented candles had some captivating combinations including La Treve des Confiseurs, which had notes of orange jam, cinnamon, honey, and cedar and Fin comme l'Ambre had notes of amber, patchouli, musk, and vanilla.
Although I don't really wear bowties, the beautifully patterned delicate ties made me want to rethink my wardrobe.
18 rue Saint Augustin, 75002
Metro: Opera or Quatre Septembre
Open Monday to Friday 10AM to 7:30PM, Saturday 2PM to 7:30PM
http://www.orizaparfums.com/accueil.html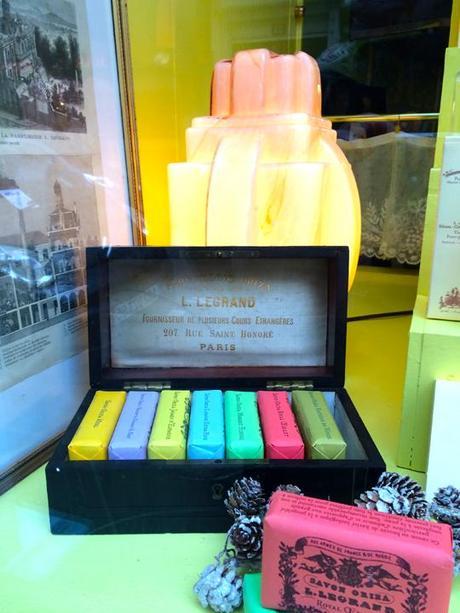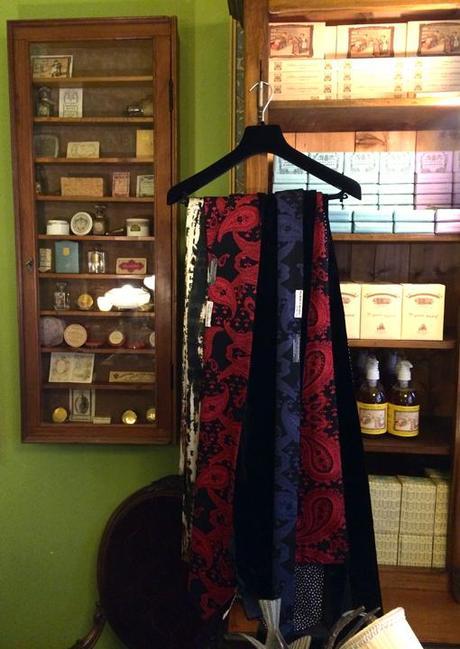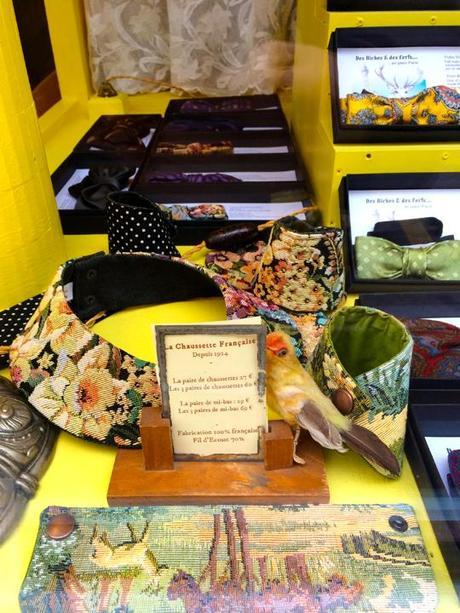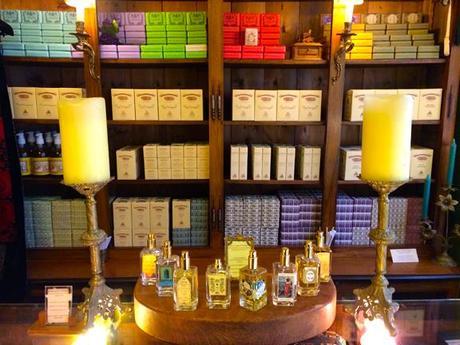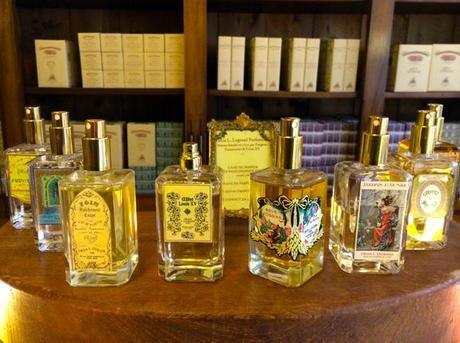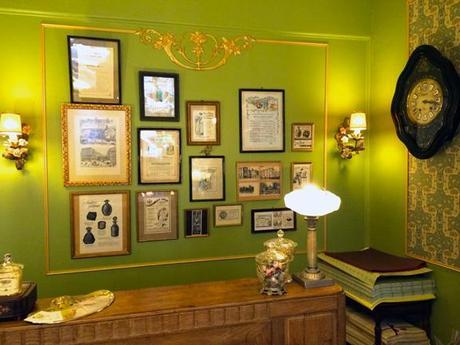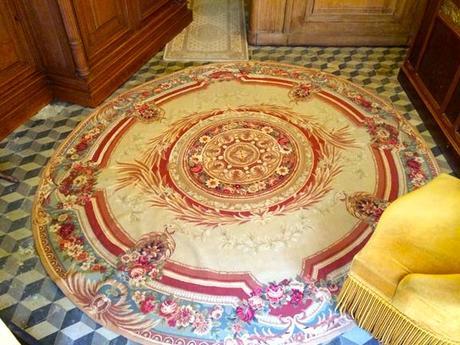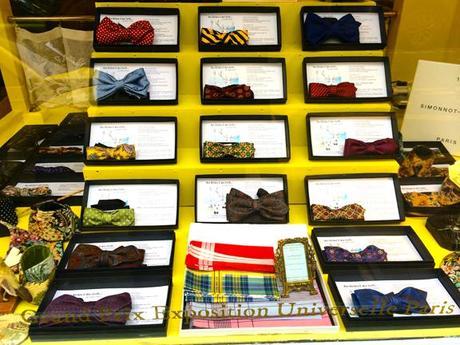 The bowties- which one should I buy?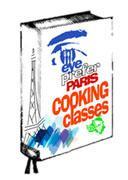 New! Eye Prefer Paris Cooking Classes
I am happy to announce the launch of Eye Prefer Paris Cooking Classes. Come take an ethnic culinary journey with me and chef and caterer Charlotte Puckette, co-author of the bestseller The Ethnic Paris Cookbook (with Olivia Kiang-Snaije). First we will shop at a Paris green-market for the freshest ingredients and then return to Charlotte's professional kitchen near the Eiffel Tower to cook a three-course lunch. After, we will indulge in the delicious feast we prepared along with hand-selected wines.
Cost: 185 euros per person (about $240)
Time: 9:30AM- 2PM (approximately 4 1/2 hours)
Location: We will meet by a metro station close to the market
Class days: Tuesday,Wednesday, Thursday,Friday, Saturday, and Sunday
Minimum of 2 students, maximum 6 students.
Click here to sign up for the next class or for more info.

I am pleased as punch to announce the launch of Eye Prefer Paris Tours, which are 3-hour walking tours I will personally be leading. The Eye Prefer Paris Tour includes many of the places I have written about such as small museums & galleries, restaurants, cafes & food markets, secret addresses, fashion & home boutiques, parks, and much more.
Tours cost 210 euros for up to 3 people, and 70 euros for each additional person. I look forward to meeting you on my tours and it will be my pleasure and delight to show you my insiders Paris.
 Check it out at www.eyepreferparistours.com 
Click here to watch a video of our famous Marais tour