Chic & Stylish Weddings
Chic & Stylish Weddings -
Eleni and Sam were married in a beautiful day in Chios, Greece. The couple created a romantic, organic and minimalistic kind of wedding. Both ceremony and reception were decorated with minimal details and Greek elements. Gorgeous bouquets with white flowers and green olive leaves in combination with some candles and gold details adorned beautifully the center of the wedding guests' tables. The decoration and the atmospheric lighting created the perfect romantic scene. You won't want to miss a single image from this wedding, captured beautifully by Nikos Gogas!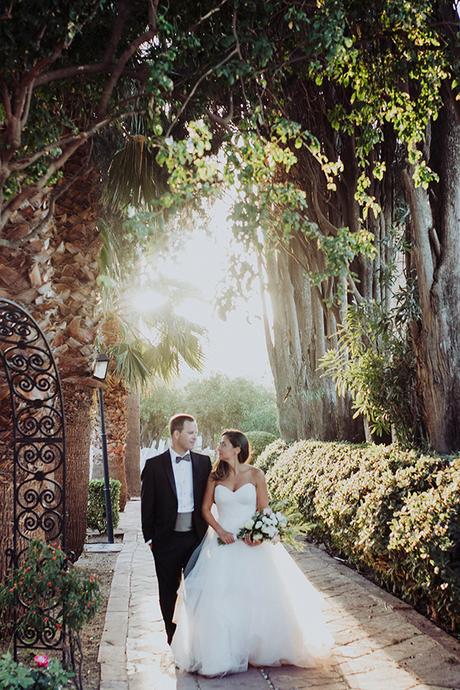 Photography : Nikos Gogas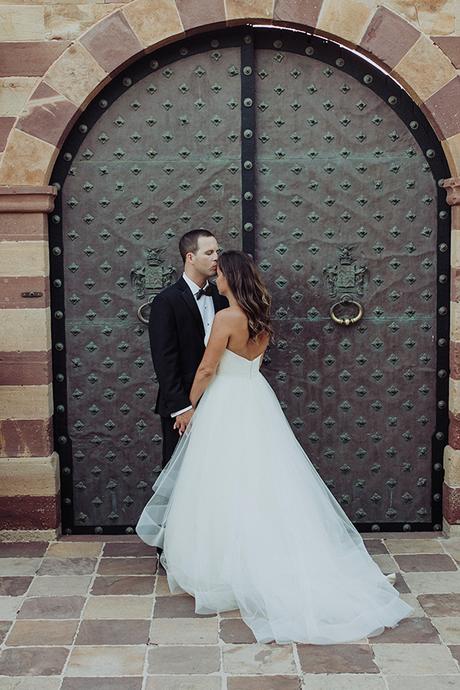 Photography : Nikos Gogas
"We met through our mutual friend, Katie. Katie, who is my best friend and former college roommate, went to high school with Sam in Washington, DC. We crossed paths several times before we started dating- the first time being over 10 years before we got married… I guess it wasn't love at first sight (I blame the brightly colored 1980's sweater he wore to the party the first time I met him…), but we eventually realized there was something special between us", the bride shared with us.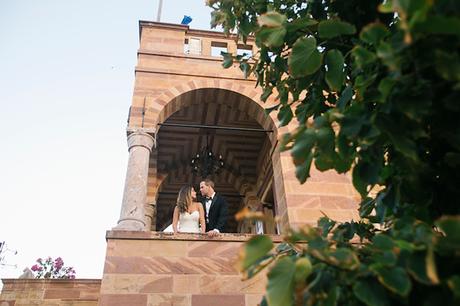 Photography : Nikos Gogas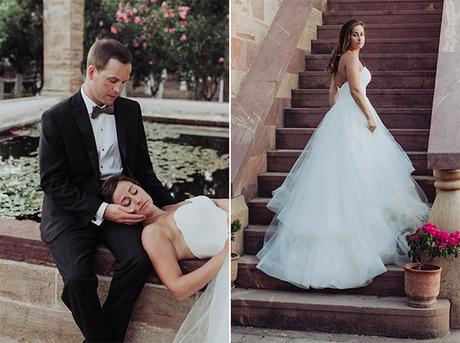 Photography : Nikos Gogas
"Sam proposed in front of the Jefferson Memorial on a rainy October morning. It took a lot of effort for him to get me out of the apartment in the rain with our two dogs and I was totally surprised when it happened. He arranged for both of our families to be there to witness the proposal and celebrate afterwards which made it even better."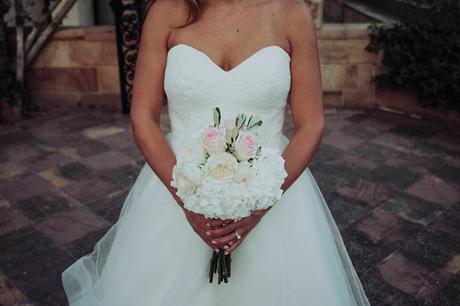 Photography : Nikos Gogas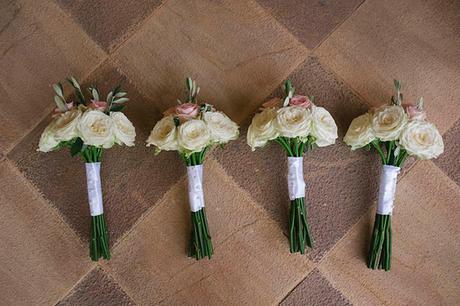 Photography : Nikos Gogas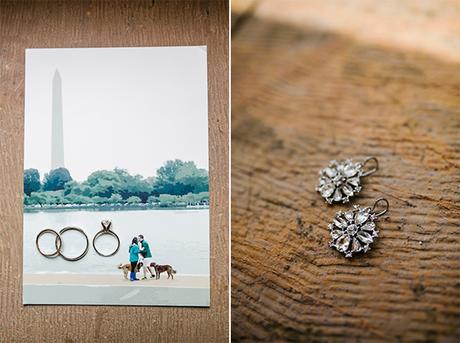 Photography : Nikos Gogas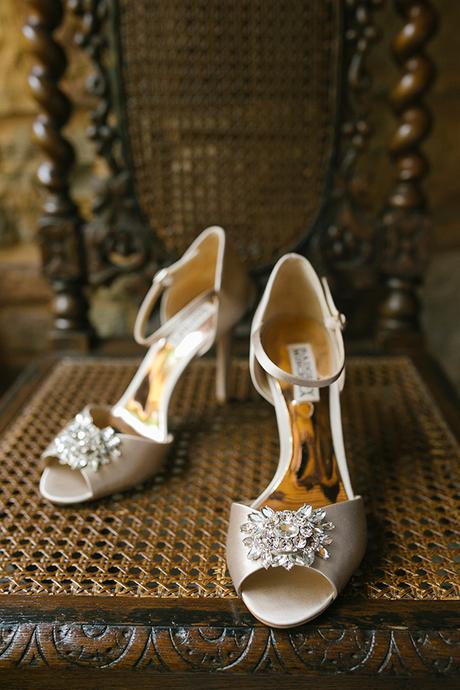 Photography : Nikos Gogas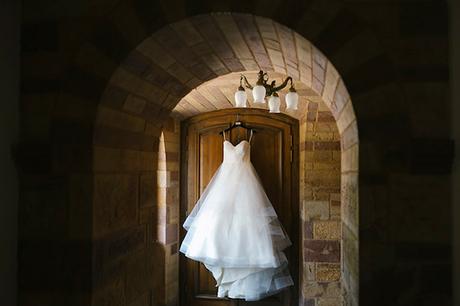 Photography : Nikos Gogas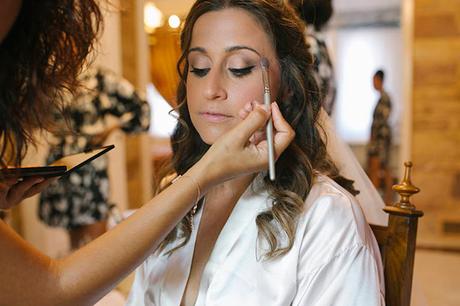 Photography : Nikos Gogas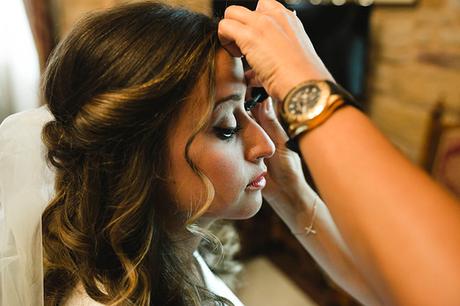 Photography : Nikos Gogas
"I wore a Hayley Paige ball gown dress. The top was a modern lace with sweetheart cut and the bottom was layered tulle. It was a light and flowy ball gown which made it perfect for a summer wedding in Greece and easy to travel with."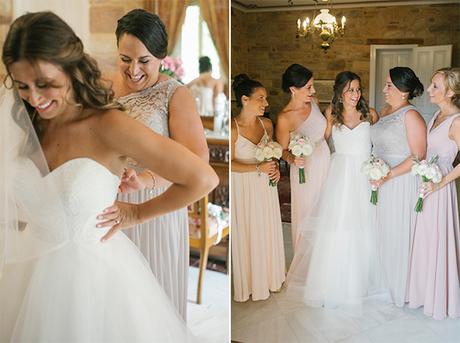 Photography : Nikos Gogas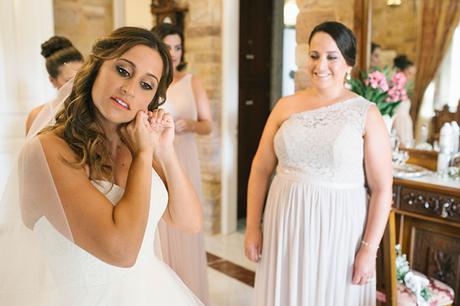 Photography : Nikos Gogas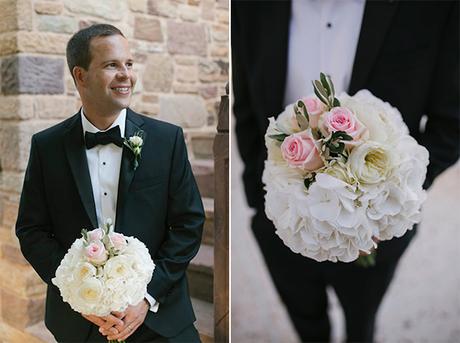 Photography : Nikos Gogas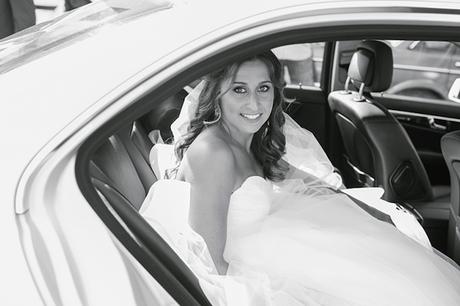 Photography : Nikos Gogas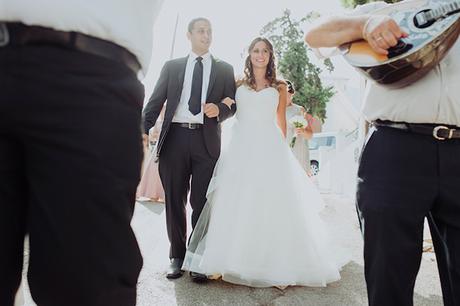 Photography : Nikos Gogas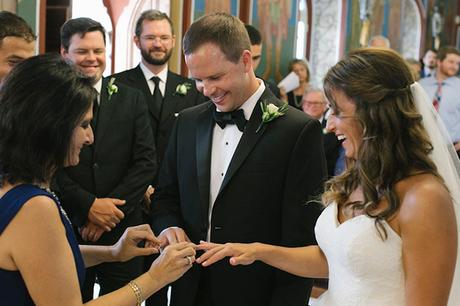 Photography : Nikos Gogas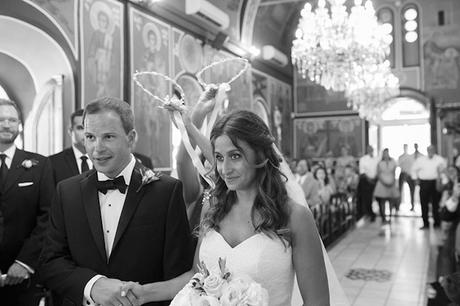 Photography : Nikos Gogas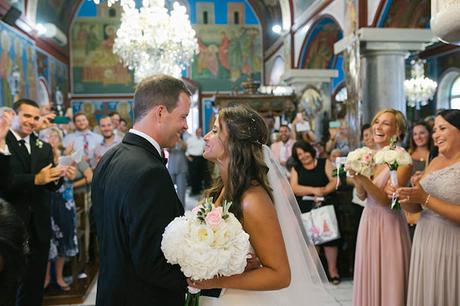 Photography : Nikos Gogas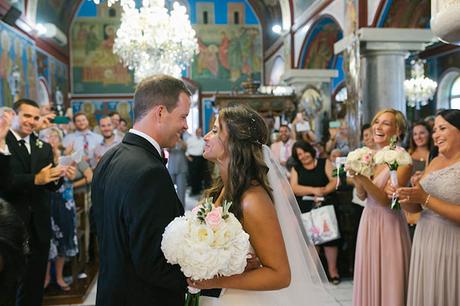 Photography : Nikos Gogas
"I guess the best way to describe my wedding concept is romantic meets organic minimalist. I sent my wedding planner, Joanna, a few pictures of different looks I liked and she worked out all the details. I wanted predominately white flowers because I like the clean and simplistic look of them. My dress had a romantic vibe and my bridesmaids were wearing blush so I went with structured white bouquets with hints of blush for the ceremony. The look of the reception was more natural with white flowers and lots of olive branches and candles. I loved it!"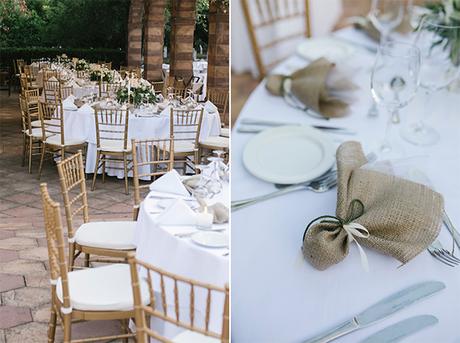 Photography : Nikos Gogas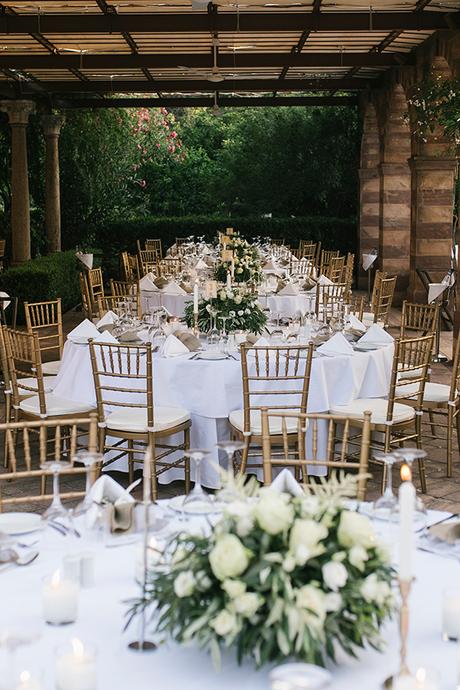 Photography : Nikos Gogas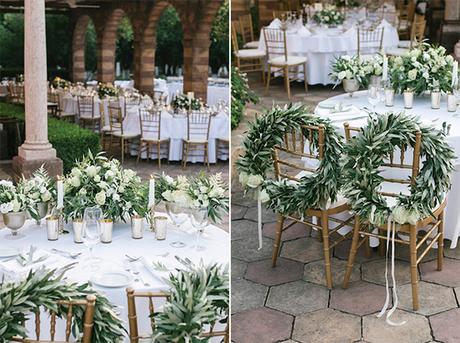 Photography : Nikos Gogas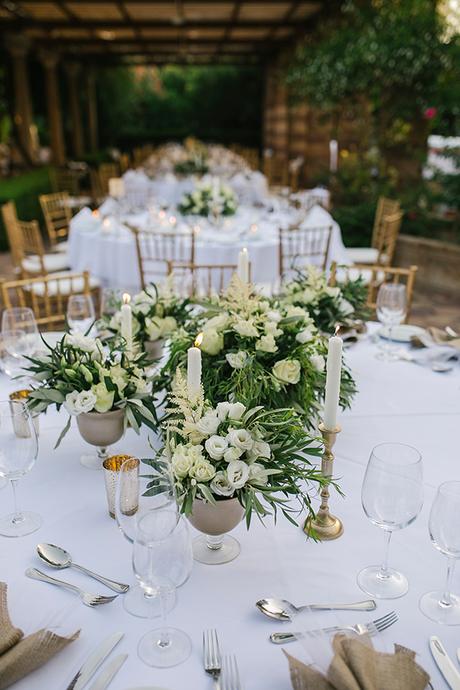 Photography : Nikos Gogas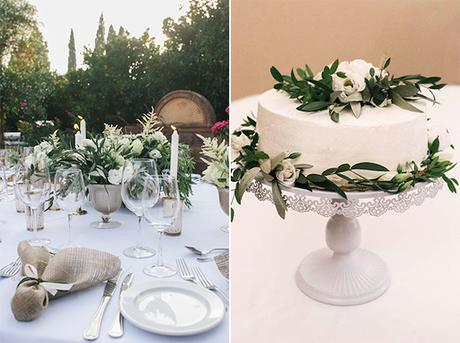 Photography : Nikos Gogas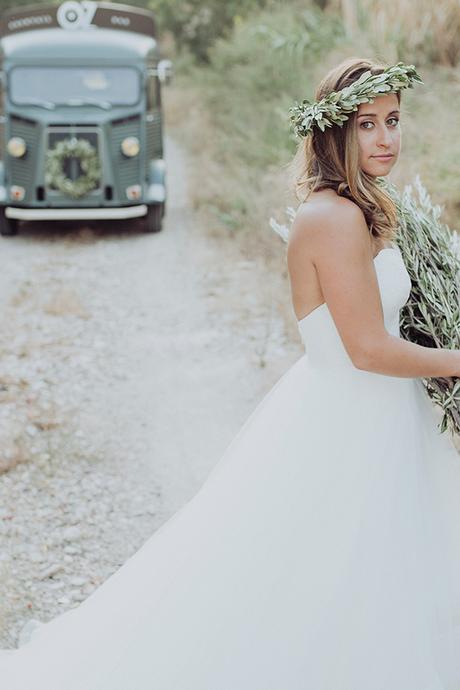 Photography : Nikos Gogas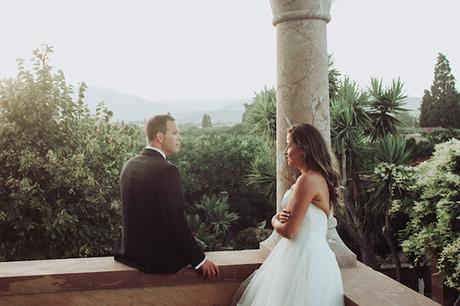 Photography : Nikos Gogas
"The best moment of my wedding was when we were sitting at our sweetheart table at the start of the reception and looking out on all of our family and friends and realizing how lucky we were to have so many people we love in such a special place. It was overwhelming. Some of my family lives in Greece but most of our guests traveled from the US to Chios. It was great to watch everyone embrace the Greek culture and traditions and fall in love with a place that means so much to me."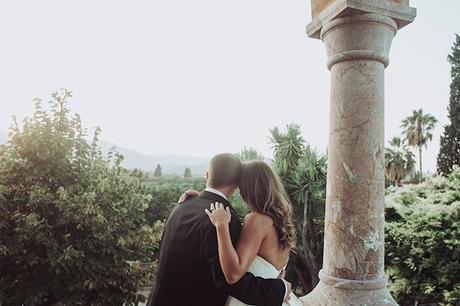 Photography : Nikos Gogas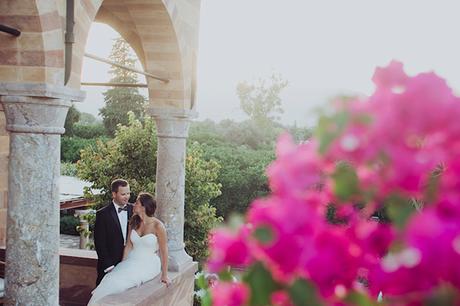 Photography : Nikos Gogas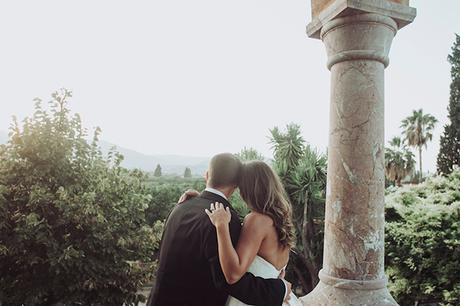 Photography : Nikos Gogas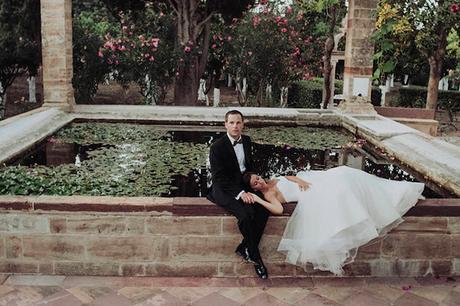 Photography : Nikos Gogas
"We were blown away by our wedding video. In just 3 minutes, Vasilis Kantarakis captured the essence and emotions of the day and the charm of Chios so beautifully. There were many laughs, many tears and many unique moves out on the dance floor! His choice to center the video around the speeches made by our siblings at the reception made it even more special. Every time I watch it (which has been more times than I'd like to admit), I am overwhelmed by the same love and gratitude I felt on that day. He really did an amazing job and we are so happy we will be able to relive this day forever through the lens of such a talented videographer."