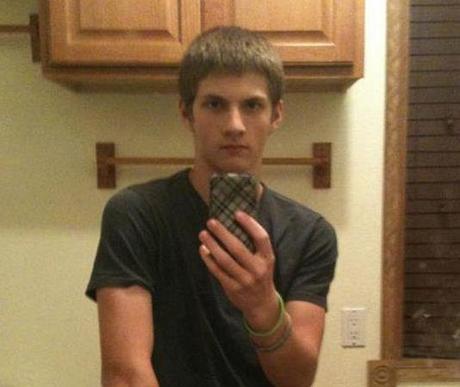 Jared Michael Padgett
WSJ
The gunman who fatally shot a student and then killed himself at an Oregon high school Tuesday was a 15-year-old freshman at the school, police said.
Jared Michael Padgett used an AR-15 semi-automatic rifle in the attack that killed a fellow Reynolds High School freshman and wounded a teacher, Scott Anderson, chief of police in Troutdale, Ore., said Wednesday.
The suspect also was armed with a semi-automatic handgun that he didn't use in the assault, and investigators recovered nine loaded magazines and a large knife, Mr. Anderson said.
Mr. Padgett got the weapons from his family home. Although they were secured, "he defeated the security measures," the police chief said.
"Given the weapons and amount of ammunition that the shooter was carrying, the early notification and the initial law enforcement response were critical," Mr. Anderson said.
The teen shooter arrived at a building that houses the school's gym carrying a guitar case and a duffle bag, Mr. Anderson said. Wearing a camouflage helmet and a vest containing ammunition, Mr. Padgett opened fire at about 8 a.m. in the boys' locker room, allegedly gunning down 14-year-old Emilio Hoffman. No link between the boys has been established, the police chief said.
Teacher Todd Rispler was grazed by a bullet and "despite being injured," made his way from the locker room to initiate a school lockdown, he said.
Mr. Padgett moved into the hallway, where he encountered responding officers, then ducked into a restroom. After an exchange of gunfire, Mr. Padgett was found dead, killed by a "self-inflicted" gunshot, said Mr. Anderson. He wouldn't discuss motives.
"I cannot emphasize enough the role that Mr. Rispler and the responding officers played in saving many, many lives yesterday," the police chief said.