Tonight we're listening to rumba. It's a pleasant change from the constant hawking and violent spitting of last week's bus driver. Packing my earplugs in my bag in the hold was clearly a very bad idea.
Kampala traffic is intense. It takes us half an hour to exit Namirembe Road where we alight, and two hours before we are on the main road out of the city. The driver is clearly stressed and puts his foot down at every opportunity, beeping loudly for other vehicles to get out of his way.
The VIP night bus looks brand-new. The seats are very comfy and the seatbelt works. I'm a regular Jaguar Executive Coaches customer.
On the small TV monitor next to the driver, Bukedde bursts into life. My heart sinks. This popular show is the bane of my life (and I don't even have a telly). In each episode, a foreign film plays, with subtitles displayed underneath. Over this is a commentary in Luganda. Ugandans LOVE this show and, at a certain time of day, far and wide across the country, Bukedde blasts out from shopfronts, bars – and buses. It's always played very loud. It does my head in so it's the last thing I want to hear when I plan to sleep for a few hours en route to Kigali. Today's Bukedde is a Chinese movie, played on a Chinese screen in a Chinese bus!
With the continued punishing sounds of spitting emanating from the driver's mouth, I'm amazed that he is allowing the passengers to break for five minutes.
"Short call," he growls, as we pull into a petrol station near Mbarara.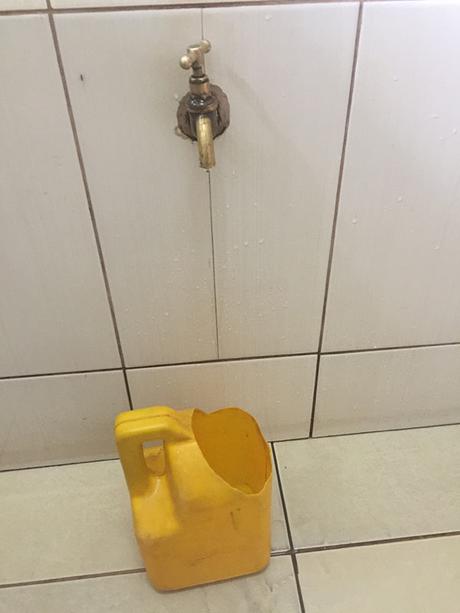 The muzungu is first to jump off the bus and dash for the women's toilets. As I exit the toilets, I hear the word muzungu and murmurs in Luganda. My crime? I can only guess that in my rush to have a short call, I have forgotten to pick up a jerry can and sluice the toilet behind me, not that there is any trace that I have even been in there. Still, I allow the ladies their moment of disapproval. The funny thing is, wouldn't you take the time to explain the error if it really mattered?
Back on the bus, tiredness gets the better of me. I wake up at the border.
Crossing between Uganda and Rwanda is a lot easier now we have a computerised system. Gone are the days when groups of men would clutch handfuls of biros to sell to help us fill out immigration forms. On a good day, it now only takes ten minutes to exit one country and ten minutes to enter another.
Regardless of how quickly I disembark at the border crossings, I always find myself at the end of the line. I put that down to my misplaced British sense of fairness (as a nation, we are obsessed with queuing) that allows people to push past me. There's little point in complaining.
The woman at Uganda immigration gives me a dirty look and throws my passport back at me with contempt. Why? I'll never know.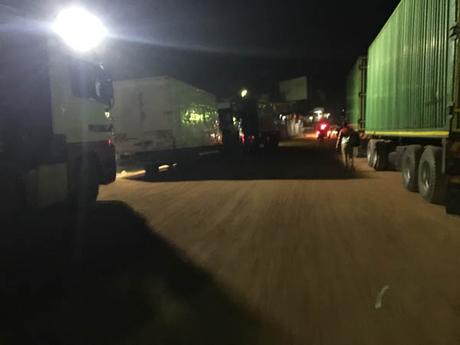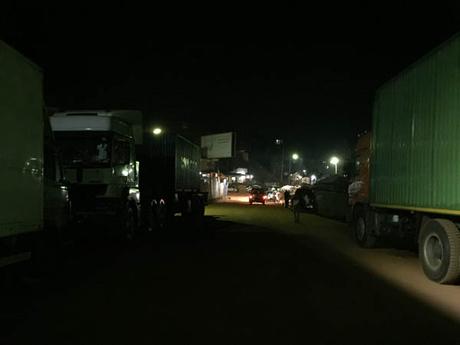 I walk through the mist that rises from the river; the natural feature makes the perfect border delineation but No Man's Land between Uganda and Rwanda is a desolate place at four in the morning. I feel safe however. I've walked across here many times.
Six men approach me, wanting to exchange currency. They're harmless, but annoying nonetheless. They see white skin and swarm. I dodge them as best I can but one of them is insistent (or bored). He thinks it's funny to jump out at me.
"Fuck off!" I shout (for only the third time in Uganda). He doesn't care. In fact, he laughs. I'm usually nice but I have my limits.
A few paces further through the gloom, I pass the barrier that marks Rwanda. Without warning, a skinny man shines a torch straight into my eyes. "Ebola" he says, with no further explanation.
A few paces further on, the Rwandan immigration officials sit laughing in their office. It cheers me up, a lovely antidote to the negative attitude I've received in Uganda a few minutes before.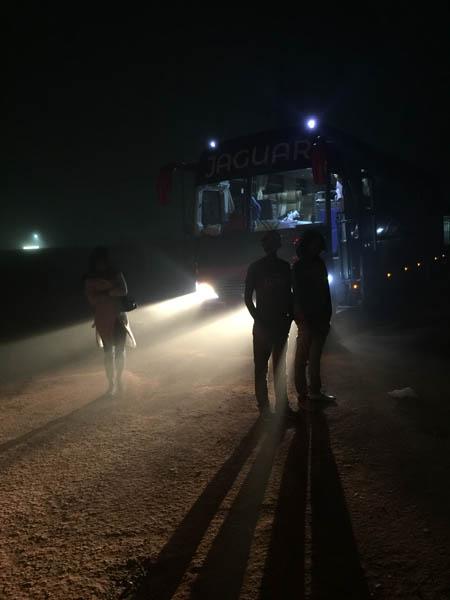 Customs order our bus to be emptied and searched. I smell fresh oranges.
I recall my first road trip to Rwanda a few years ago and how the bus was emptied out for a search. Are they looking for bombs or weapons? I had asked myself. I was gobsmacked when border staff wanted to confiscate a carrier bag! I know the routine now.
Hauling a sack of (green) oranges is a two-man job. One of the sacks splits and oranges roll in every direction. Immigration formalities behind us, the passengers stand around watching. There is nothing for us to do but talk football, of course.
The bus conductor comes over to say hello and asks where I'm from. As soon as I say I'm British, he excitedly chats Premier League. "We Africans love England because you have given a chance for Africans to play." "As for the World Cup… " he hesitates, looks me directly in the eye and says "… you let us down."
Each passenger gets on the bus clasping an orange.
This week's travel tip (courtesy of my friend Julia): if you can't afford the airfare and have to take the bus, splash out and purchase two seats next to each other! You'll be surprised what a difference it makes.
More Rwanda travel tips
Did you know Rwanda offers visa on arrival? Click to read my blog all about it.
You can enter Rwanda for free if you are a Ugandan or Kenyan, if you have an East Africa Tourist Visa or if you have a work permit. Read more on my blog The Definitive Guide to the East Africa Tourist Visa.
The purpose of my trip to Rwanda? Tracking the Mountain Gorillas and attending Kwita Izina gorilla naming ceremony. Read Celebrating gorillas at "the best Kwita Izina ever!" #VisitRwanda
« Celebrating gorillas at "the best Kwita Izina ever!"