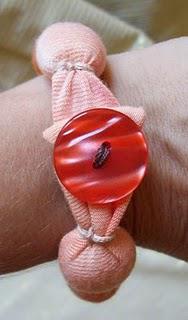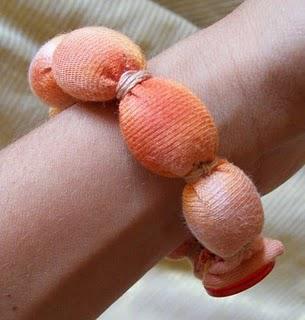 BUY IT NOW - ARTFIRE LINK
A small amount of fiberfill covered with soft light orange cotton fabric. Hand sewn with beige embroidery floss to form the beads, a beautiful orange button as an embellishment and… ta-daaaa!!!! A very elegant, lightweight, easy to wear fabric bracelet suitable for almost all ages! A unique gift for yourself or your loved ones!
It measures 7.5cm in diameter. The fabric is sort of elastic so the bracelet fits a wrist size of 14-20cm circumference. It may be reproduced to match a different size with slight variations in color. In this case, please allow 5-6 days before shipment depending on my workload.