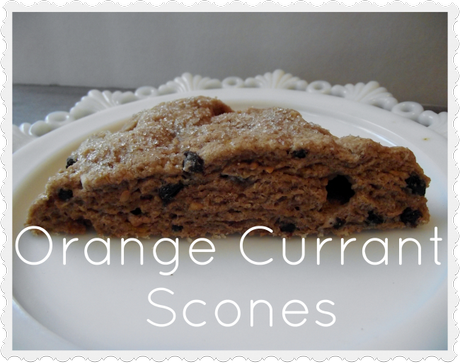 This weekend in celebration of Father's Day I decided to take a new twist on one of my Daddy's favorite treats, scones.
For a person who really never eats breakfast (tsk tsk Daddy), my Dad sure does love scones.  And I can't really disagree with him.
Seriously, what's not to love about a sweet, flaky biscuit?
He also has a serious crush on currants.  So why not combine his two favorite treats?
The key to this recipe to make sure that your butter (or you can sub in vegan margarine) is frozen and that you properly allow your flax egg to set up (or you can just use a regular egg).  Flax eggs are best if they sit for at least a few hours in the refrigerator (a whole day would be best) before you use them.
Orange Currant Scone Recipe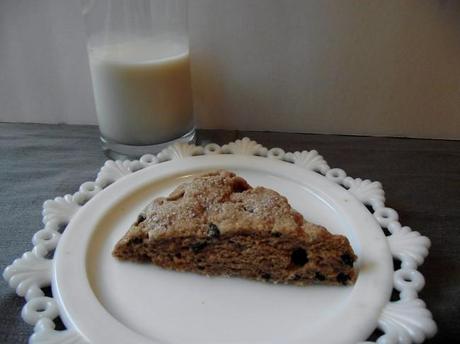 Ingredients:
2 cups white whole wheat flour
1/3 cup raw sugar
1 teaspoon baking powder
1/4 teaspoon baking soda
1/2 teaspoon salt
8 tablespoons organic butter or vegan margarine, frozen
1/2 cup dried currants
1/2 cup orange juice (preferably squeezed straight out of an orange)
1 flax egg (1 tablespoon flaxseed and 3 tablespoons of water)
1 teaspoon cinnamon
1 teaspoon dried ginger
1 tablespoon orange zest
Method:
The day before you want to make your scones stick your butter or margarine in the freezer.
You should also make your flax egg at this point.  Add one tablespoon of flaxseed and three tablespoons of water to a small bowl.  Whisk for 30 seconds.  Then place the bowl in the refrigerator overnight.
The next morning preheat your oven to 400 degrees and add your dry ingredients, flour, sugar, baking powder, baking soda, salt, cinnamon, and ginger, to a large bowl.  Whisk them together.
In another small, add your wet ingredients, orange juice, flax egg, and orange zest, and whisk together.
Take your butter or margarine out of the freezer and cut into very small pieces.  Work quickly so that the butter doesn't defrost but be careful not to cut yourself.  Cutting frozen butter is not the easiest task.
Not add the butter chunks to your dry ingredients and mix them around with your fingers.  Keep gently mixing until all of your butter pieces are coated in the flour mixture.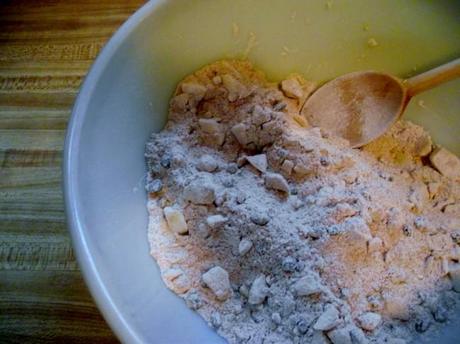 Now add dried currants to your butter-flour mixture and gently mix them in with your fingers.
Next pour your wet mixture into your dry mixture.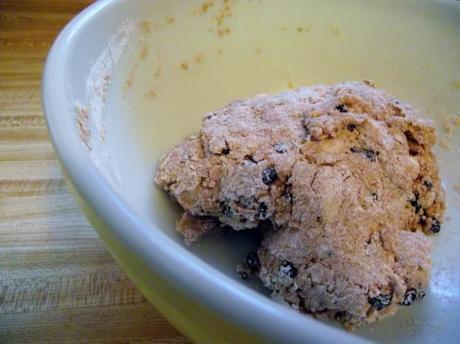 Use your hands to knead the mixture until the dough forms a ball.
Remove the dough ball from the bowl and place it onto a lightly floured surface.  Flatten the ball until the dough is about an inch thick.
Now cut your dough into approximately 8 triangles.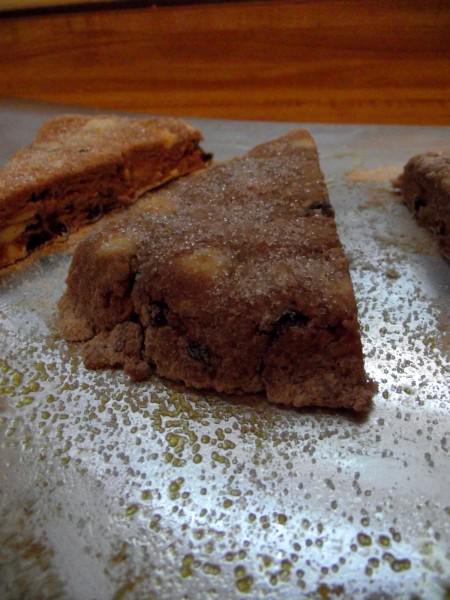 Place your triangles onto a cookie sheet (preferably sprayed with non stick cooking spray).  Take a tablespoon of sugar and sprinkle it over the scones.  You can add more or less sugar depending on how sweet you like your scone.
Now place the scones in the oven for 15 minutes.
Remove scones from the oven and allow them to cool for 5 minutes.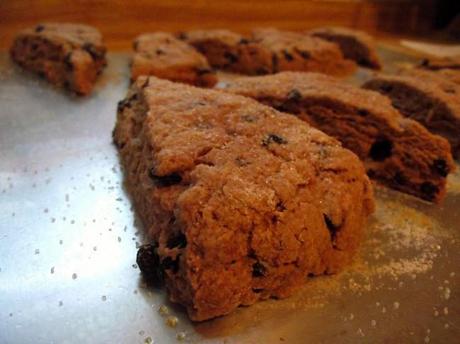 Or you could burn your mouth by eating them straight out of the oven.  I clearly have no patience when it comes to my baked goods indulgences.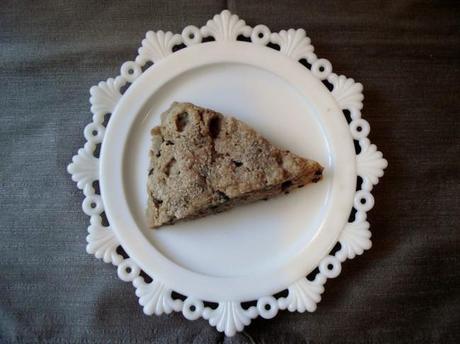 It felt really good to be able to give my Daddy something that I personally made for him (it also made up for the tomato plant that I bought him for Father's Day and subsequently killed…children don't require watering right?).
So Happy Father's Day to the man that I will always call Daddy no matter how old I get.
Love your little girl.