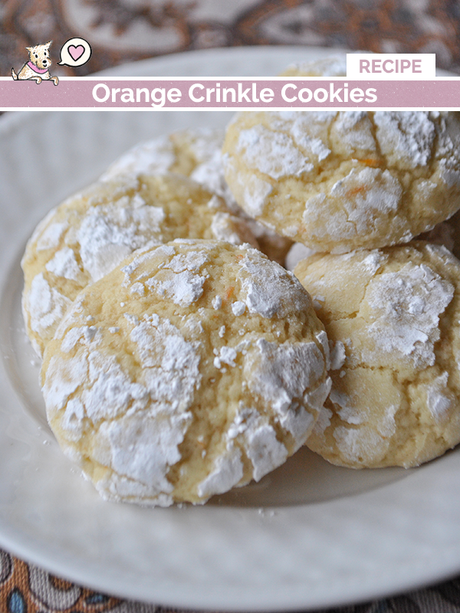 This has been the Longest. Week. Ever. Everyone I've talked to has agreed with me on this. Do you think it's just the days feeling longer or the fact that winter is still working its way out? Whatever it is, thank goodness this week is over. I have wine club tonight and I am excited to just relax with some girlfriends and get a little wine happy!
I mentioned earlier that my fiancé is trying to eat low carb. We have tons of fruits and veggies in the house at all times which is a good thing because I think I've eaten more broccoli in the past two weeks than I have in my entire 29 years on this planet. However, sometimes I just have to get a little crazy and use his fruit to make cookies. Don't worry, I'm bringing the cookies to my wine club so I won't ruin his life by letting them sit there, uneaten, for him to pine over (like I did with these Lemon Raspberry Bars, sorry Ben)!
Orange Crinkle Cookies Recipe:
1 Tablespoon orange zest
1 stick unsalted butter – room temperature
1 cup white sugar
2 large eggs – room temperature
1 Tablespoon fresh orange juice
1/2 teaspoon vanilla extract
2 cups all-purpose flour
1-1/2 teaspoon baking powder
1/2 teaspoon salt
1/2 cup powdered sugar for rolling
Pre-heat your oven to 350-degrees.
In one bowl, whisk together your flour, baking powder and salt and set aside.
In your mixing bowl, add your butter, orange zest and white sugar.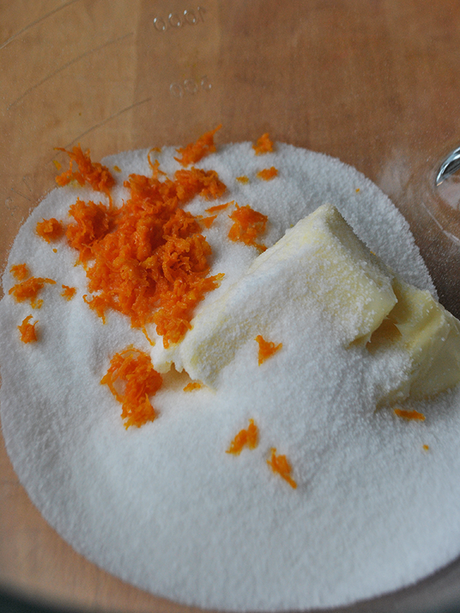 Mix the butter, zest and sugar until it's light yellow and fluffy.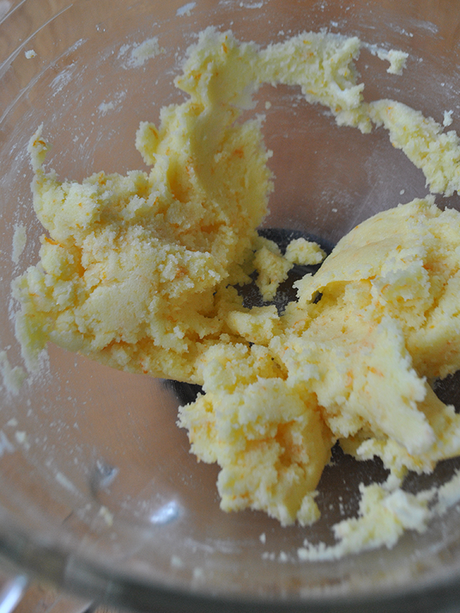 To the butter mixture, add your eggs one at a time. Mix until incorporated and then add your vanilla extract.
Once the eggs and extract are mixed well, add your flour mixture about 1/3 at a time.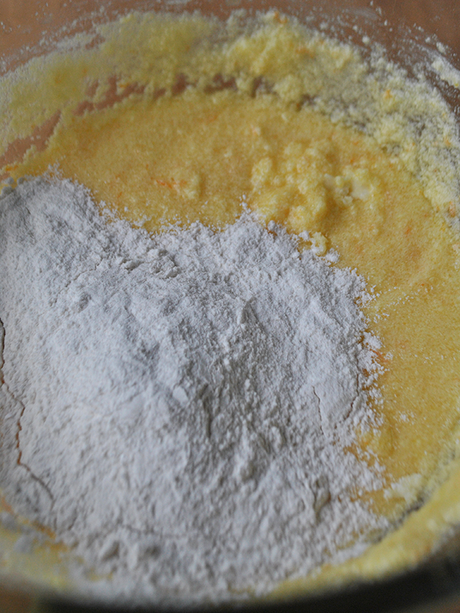 Continue adding the flour mixture and mixing until you have a thick dough.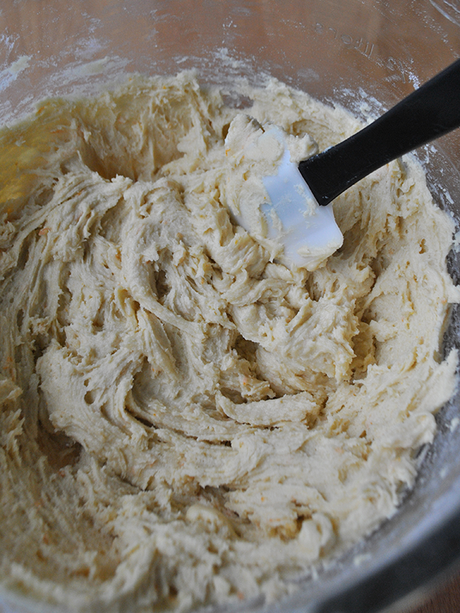 Refrigerate your dough for 30 minutes before the next step. It's easier to handle the cookies if they're cold.
After 30 minutes, get a plate with about 1/2 cup of powdered sugar for rolling your cookies.
You'll use 2 tablespoons of dough for each cookie. Since the dough is so sticky, it helps to kind of coat your hands with powdered sugar, then grab a chunk of dough and roll it lightly into a ball. Then toss it into the powdered sugar and roll it around to coat it.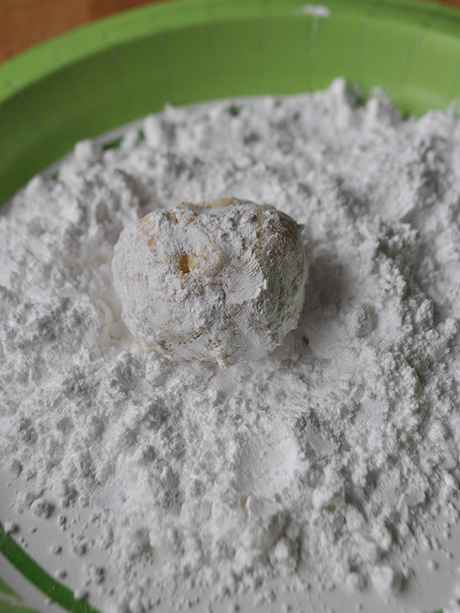 Place each round ball on an parchment-lined cookie sheet an inch apart.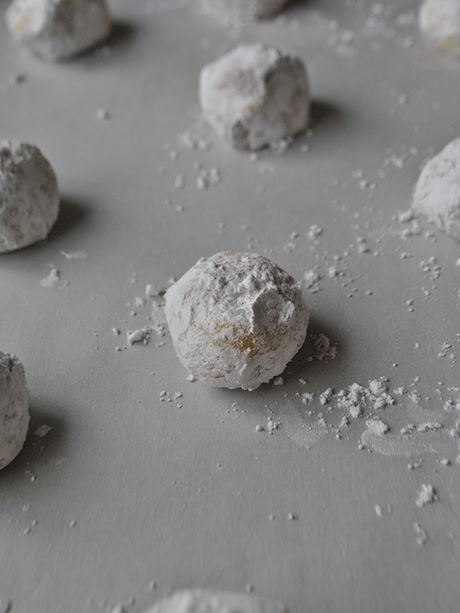 Bake for 10-12 minutes. While they're baking, the parts not covered in powdered sugar will look a little wet. When they look "dry" they're done baking. You don't want them to brown and you want them to stay soft, so just keep an eye on how wet or dry they look. It works!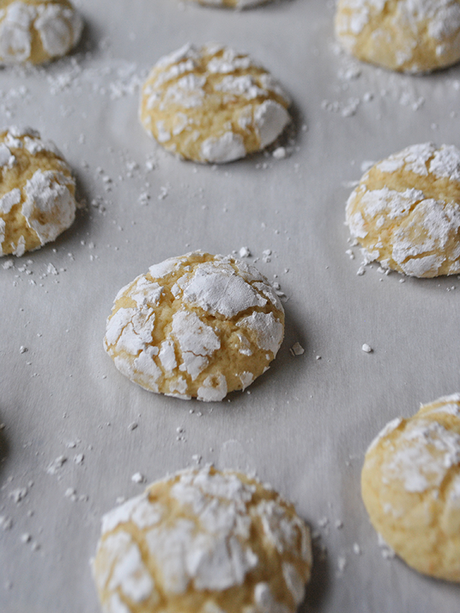 Let them cool and then eat up!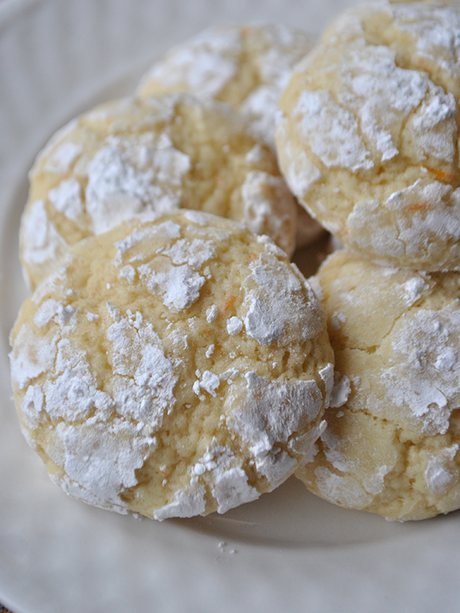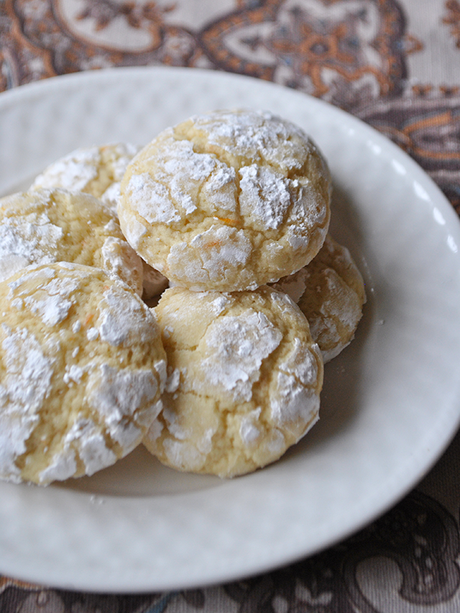 Here's to a wonderful weekend filled with wine, Netflix and dog snuggles!