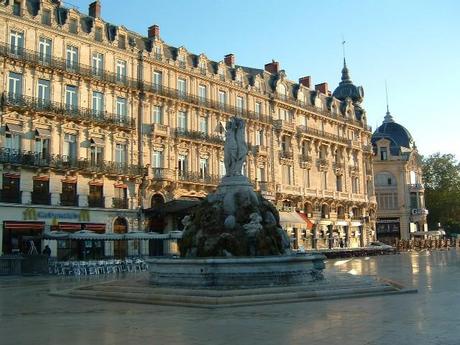 Image By Vincent Ramos via Wikipedia
You must have taken the opportunity to learn French in Montpellier as your way to learn French language. Well, you have decided to take the right choice because in Montpellier, you will not just enjoy the beautiful city, practice your learned French effectively, or avail the excellence of French language learning. You will certainly be well-accommodated especially when you choose our language school.
Yes, speaking of accommodation, you will actually have various options to choose from. One that we particularly have is to allow you to stay in a host family. Not everyone is taking this accommodation especially for more independent people, but for a learner who targets to continuously practice his target language; this option is the best we can recommend. A host family will not only help you provide your basic needs like food and shelter, they will also be considered to be your second teacher outside the classroom. With your continuous usage of the French language by spending time with them, you will surely get to master French in a nick of time!
Another accommodation we can recommend is the student residence. If you feel comfortable learning together with other students and you think it's best to practice with a group of people who is also learning the same language like you do, this option is for you. You will definitely have roommates inside and of course, socializing and meeting new people will naturally occur. Such is an advantage, isn't it?
Other options also cover hotels. For someone who needs a more private accommodation, you might want to take this for an option. The staff will arrange affordable hotels fit for your finances and it will all depend on your budget. Lastly, the Flat-share, which are rooms only, is for long term students we can arrange. Students will have a room only in a French household or a room in a shared apartment.
So, which do you think is the accommodation fit for you? Please contact us for more details. We will certainly assist you.