Date: July 24, 2014
Posted by Litcom Team
No Comments
Category: ERP Optimization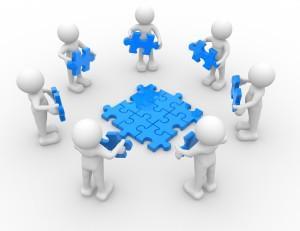 The Need for Optimization
As an integrated decision support system, an ERP system should support any or all of a company's financial and operational processes. Often, the ERP system is relegated to serve as a financial reporting tool only. As a result, the system neither supports the management decision making process nor the seamless integration of all functional areas. Your ERP system is a prime candidate for performance optimization if:
the enterprise has not fully recovered from the post go-live performance drag within six months of the initial rollout, or

management continues to wait for the promised decision support information while a wealth of data sits idle in inaccessible ERP databases, or

streamlined business processes and anticipated productivity improvements remain elusive, while the organization struggles with informal processes and workarounds (for example Excel worksheets continue to be the primary information tool), or

there is low user acceptance because the ERP system is not meeting the immediate business needs, or

technical issues with software vendors are unresolved with no resolution in sight.
---
The Litcom Approach
Optimization projects should be planned and executed with the same diligence and accountability that was afforded the initial system implementation. Litcom helps companies work through the intricacies of post-implementation optimization projects. Our consultants have extensive experience managing both implementation and post-implementation ERP projects. We have worked with a wide variety of ERP products as well as the functional areas within them. We have a comprehensive methodology that ensures we achieve the desired results.
Want to find out more on ERP Solutions? Check out: http://www.litcom.ca/2011/06/effective-selection-and-implementation-of-software-solutions/
Also check out CIO.com:
http://www.cio.com/article/702989/13_Common_ERP_Mistakes_and_How_to_Avoid_Making_Them
To find out how Litcom can effectively help your organization optimize it's ERP investment, please contact us at: 

[email protected]
Find out more about Litcom services Contact Us
News Categories
Enterprise Security
ERP Optimization
Information Security Health Check
Information Security Program Development
IT Assessment
IT Management
IT Strategy
Merger & Acquisition Due Diligence
Post Merger Integration
Procurement Process Improvement
Project Management
SharePoint Solutions
Threat Risk Assessment & Penetration Testing
Uncategorized
Vendor Selection
Archives
July 2014
June 2014
May 2014
March 2014
February 2014
October 2013
June 2013
May 2013
April 2013
March 2013
February 2013
January 2013
December 2012
November 2012
October 2012
September 2012
August 2012
July 2012
June 2012
May 2012
April 2012
March 2012
June 2011
May 2011
Stay Connected
265 Rimrock Rd., Suite 202
Toronto, Ontario M3J 3C6
phone: 905 763 8900
fax: 905 763 8233
email: [email protected]
Recent Posts
Optimizing your current ERP system
The temporary CIO: The role of the Interim CIO
5 Ways the cloud is reinventing the CIO role (an Infographic)
Reference Links
About Us
Services
Partners
Grow with us
Contact Us
IT Assessments
IT Assessment
Assessing the Value of IT in your Organization
How can your organization benefit from an IT assessment?
Your Complete IT Assessment Guide