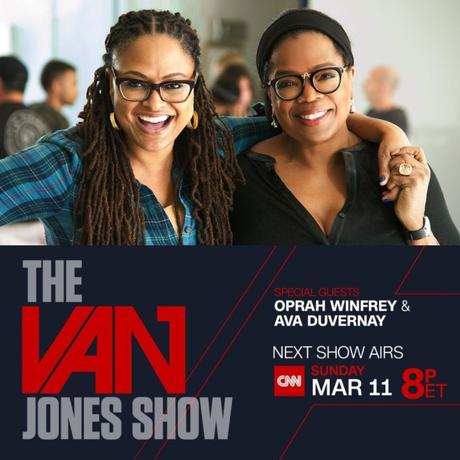 Van Jones is sitting down with Oprah and Ava DuVernay on Sunday, March 11th.
According to CNN, Van Jones and Oprah will discuss  her take on some of the biggest issues facing America today.  That includes everything from her support of the March For Our Lives youth activists, to her connection with Trump supporters in an increasingly partisan political environment, her thoughts on the #Metoo movement, and her new movie, "A Wrinkle in Time."
The film's director, Academy Award nominee and four-time Emmy winner Ava DuVernay, will talk about her experience as
 one of the few female women of color directors in Hollywood
, her fight for diversity in the film industry and criminal justice reform.