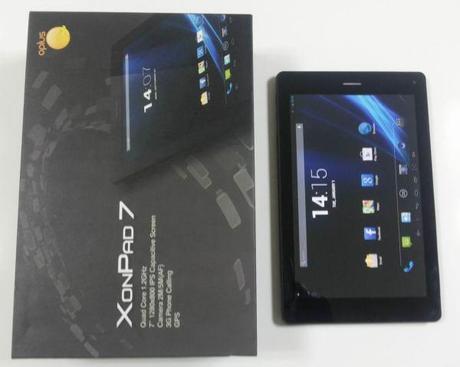 XonPad 7
When we think of smart gadgets that boast big  specifications but are low on price, we think of Chinese gadgets that are flooding the Indian mobile market. But on January 09, 2014, another smart device was unveiled in Delhi which is also good on hardware specifications, but comes for less the then ten thousand rupees.
This brand new device is XonPad 7, a 7″ Tablet device by Oplus, a company based in Taiwan.
Oplus India, a subsidiary of Oplus Taiwan, was founded in India in December 2013. XonPod is their first product launched in India. And they seem to have made a good beginning that should gain them some attention from the budget buyer in India.
To help them set their feet In India, Oplus has forged strategic partnerships with Snapdeal.com. And, to begin with, XonPad 7 is going to be available only online, and exclusively on Snapdeal.com. But this might change in the future and XonPad might be made available through offline stores and other online retailers as well.
Oplus has also tied up with Aforeserve.com Ltd who is to be their National Support Partner lending support for the after sales customer service.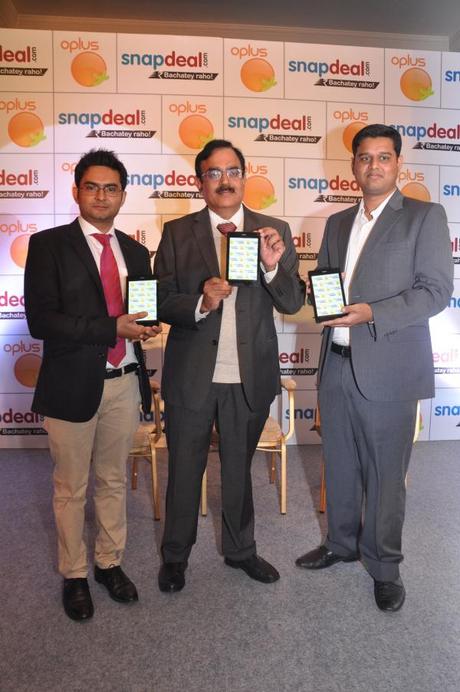 Mr. Ranadeep Kundu, Sales Director – Oplus_ Mr. Rajeev Asija, CEO, Afoserve.com Ltd._ Mr. Tony Navin, VP – Business Development, Snapdeal.com
Speaking at the launch event, Mr. Ranadip Kundu, Sales Director, Oplus, said, "We are very positive about the demand for the XonPad7 which offers our patrons a Tablet experience second to none. It is a great opportunity for us to tie up with India's largest marketplace, Snapdeal.com. The exclusive partnership is sure to be one of mutual benefit and progress."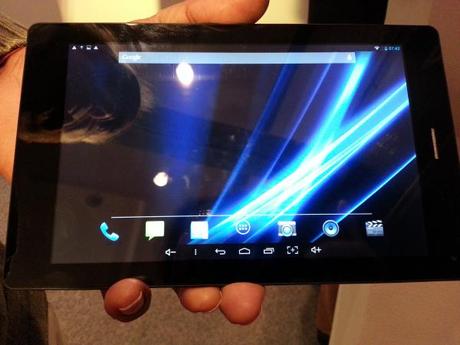 The XonPad7 holds out well against other popular tablet devices in market these days, and wins over them by its affordability. In terms of its features, there's not much to talk about. It has all the essential features of a smart device, but nothing more or unique. It is a decent looking device, with a good display. The screen definitely felt more sensitive and responsive, and the device felt better to touch and feel than other tablet devices in low price range. 
One thing that disappointed me about it was that it runs on Android 4.2.2, and there doesn't seem to be much hope of it receiving a software upgrade. Although, an upgrade wasn't ruled out either at the press conference. Another thing that I didn't like is that the speaker is at the back, so the sound would get blocked if it's put down facing up. But all in all, it looked like a pretty decent device.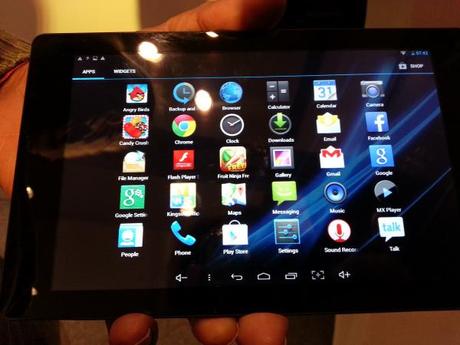 Specifications and Price of XonPad 7:
Body: Metal casing, Brush Metal Finish
Operating System: Android 4.2.2
Dimensions: Length: 115 mm, Breadth: 9.7 mm, Height: 189 mm
Weight: 310 g
Display: 7″ Capacitive multi-touch, 1280 X 800 IPS
Processor: Cortex A7 Quad core (1.2GHZ/28NM)
RAM: DDRIII 1GB,
Storage: 16GB, Nand Flash, expandable to 32 GB using Micro SD card.
Battery: 3500 mAH (the back cover and battery not removable)
Camera: 2 Megapixel Front Camera & 5 Megapixel Back Camera with Auto Focus
Network: 3G, WCDMA (Band1+Band8) HSPA+, GSM, GPRS, EDGE
Wireless: Wi-Fi 802.11 b/g/n, Wifi Direct
Bluetooth: V2.1+EDR/BT3.0+HS
Ports & Connectors: Micro SD Card slot, up to 32GB, 3.5mm Audio Jack, High Speed USB 2.0 Micro USB, Full Size Normal SIM Card Slot
Sensors: GPS Sensor, Light Sensor, Distance Sensor, G-sensor
Accessories in box: Micro USB Cable x 1, Earphone with Microphone, leather pouch
Price:  Rs. 9990/-
Available at: http://www.snapdeal.com/product/oplus-xonpad-7-tablet/717721145