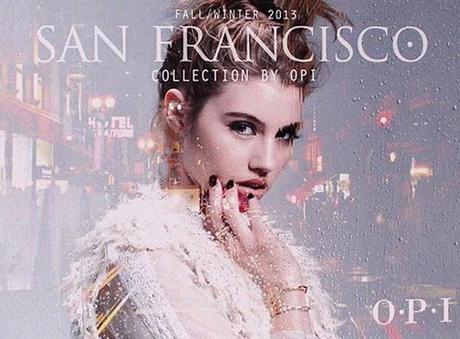 OPI's San Francisco Collection includes a multifaceted melange of fall colors that represent the spirit and style of the urban woman - a sophisticated combination of high fashion and eclectic street style that is urban chic and very west coast.
Directions:
Apply 1 base coat, 2 coats of lacquer, and 1 top coat.
Shades:
A Piers to be Tan

Dining Al Frisco

Haven't the Foggiest

Peace, Love & OPI 

Incognito in Sausalito

Lost on Lombard

I Knead Sour Dough

Muir Muir on the Wall

In the Cable Car Pool lane 

Embarca-dare Ya! 

First Date at the Golden Gate

Keeping Suzi at Bay

It's All San Andrea's Fault (LS)

Wharf! Wharf! Wharf! (LS) 

Alcatraz Rocks! (LS)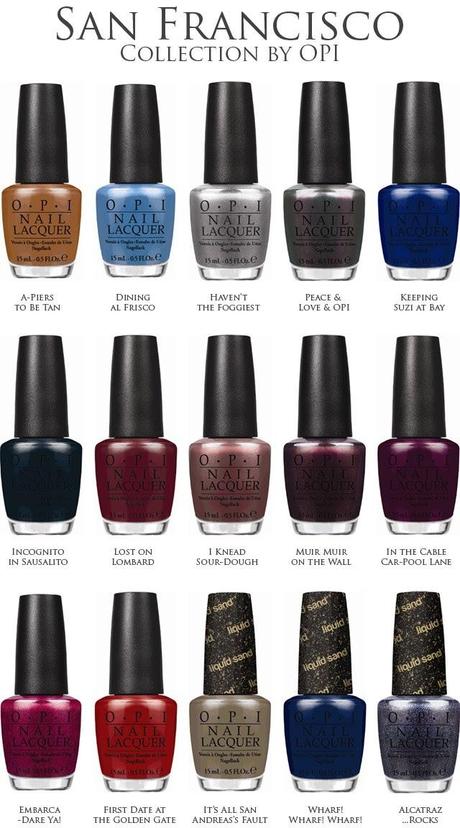 Price: $9.00
Availability:
Now at ULTA.