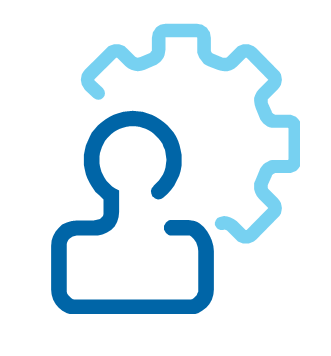 Modern direct marketers understand that using data and analytics to make decisions is smart. One of the challenges that marketers face is that their analytic environments are ad hoc, but what they need are operationalized analytics.
What does it mean to operationalize analytics?
Operationalized analytics can be defined as a repeatable, effective, efficient process for creating and deploying analytics into production.
Operationalizing analytics has four elements:
A systematic approach to data management
A repeatable, efficient process for developing analytics
 A reliable structure and process for deploying to production systems
Ongoing monitoring of the models and scores
How can you operationalize attribution and targeting?
With marketing mix models and other attribution methods, marketers receive static reports that are outdated the day that they receive the reports. They are a snapshot in time and aren't actionable for making customer-level targeting decisions.
UpStream's modeling approach uses all of the data that a company has – both online and offline – to build a holistic customer view, and evaluates not just the paid marketing treatments, but also customer-driven and environmental factors. Customer behavior and marketing actions are continually scored so that your revenue attribution is always accurate and actionable. Since these models are built at the customer-level, they can also be used to target individual customers based on their buying behavior.
Does this meet the criteria for operationalizing analytics?
A systematic approach to data management. We standardize, assemble, and manage data from all of your disparate data sources – marketing and order channels, execution platforms – for a holistic and systematic approach to your data.
A repeatable, efficient process for developing models and scores. Each client's models are unique, but the underlying technology is repeatable and efficient, allowing us to continually score customers for targeting.
A reliable structure and process for deploying to production systems. We are experts in the field and understand process. We work with each client to ensure an efficient process for deployment to production.
Ongoing management and monitoring of models. As a discipline, we monitor the performance of models and scores by testing and constantly looking for new ways to make the models even stronger.
Why is it important to operationalize analytics?
With an ad hoc approach, you lose the power to be actionable. By the time your analyst sends you attribution reports from two months ago, you've already launched new marketing programs and the reports are no longer relevant. Your ability to target individuals will be hampered by outdated customer activity. You get the picture.
Learn more about  UpStream's Consumer Buying Intelligence.