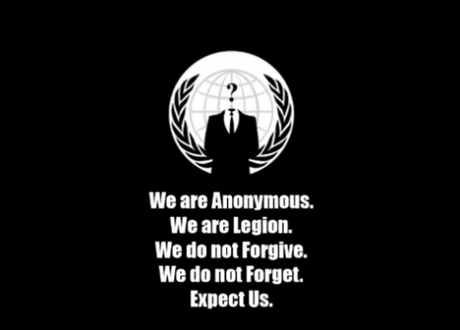 An ominous warning.
Anonymous is a group best known for attacks on corporations and governments, but now it has the murky world of online child pornography squarely in its sights. In a new campaign called "Operation DarkNet", the group has hacked into Lolita City, a website housing thousands of child pornography images, and released the account details of over 1,500 users. Anonymous is also holding information on the web hosting company, Freedom Hosting, which it has accused of knowingly hosting the content. The Lolita City website exists on the "dark net" – a parallel internet area, separate from the mainstream internet, hidden from most users – and users access the site using the TOR software to, they hope, maintain their anonymity.
"It does not matter who you are, if we find you to be hosting, promoting, or supporting child pornography, you will become a target", read a statement from Anonymous, quoted by Examiner.
Clean up the internet. Anonymous' ambition to tackle child sex abuse is hard to argue with. "Our demands are simple. Remove all child pornography content from your servers. Refuse to provide hosting services to any website dealing with child pornography. This statement is not just aimed at Freedom Hosting, but everyone on the internet."
All the better. This project has brought attention to the secret under-world of the internet. A Gawker article declared, "The digital underground is blowing up. And if that new attention flushes pedophiles out of this dark corner of the internet, all the better." Some hackers saw this campaign as a rescue of TOR – child porn "tarnishes the purpose of TOR … which was originally built to protect people in China and Iran from their government", one hacker told Gawker.
Dangerous. Not everyone agreed with Anonymous' behaviour and "showboating." Christian Sjoberg, from NetClean, which helps police forces deal with abusive images, was quoted by the BBC warning, "It could be dangerous, because if its a big host the police will definitely know about it. If you think of these images as evidence of a crime that's published on the internet then the picture gets a bit more complicated." The Daily Telegraph quoted Graham Cluley from securty firm Sophos, who said that, despite their good intentions, "take-downs of illegal websites and sharing networks should be done by the authorities, not internet vigilantes." Actions such as these could harm existing investigations and future prosecutions, he cautioned.
Listen to Anonymous' ominous and threatening announcement: