It was the last day of the working year and may I say the function made it onto the 4 worded list: Bests Christmas Functions. It was probably one of the better views we have had, mother nature had shone away the rain as soon as we were seated and of course, it was just so close to Christmas.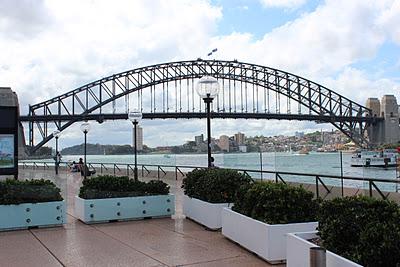 View of the Harbour Bridge right outside Opera Point's Marque
I clearly still don't really know how to my new Cannon 600D because some of my photos turned out slightly orange so please pardon my strange coloured photos this summer (I partially blame it on the color of the tent inside). I can reassure though, disregarding the discolouring of the photos, the food tasted like decent fine dining, unlike some of the other function centres that the Christmas Party has been. Some of their dishes were presented like some 3D artwork and you just didn't want to eat or touch.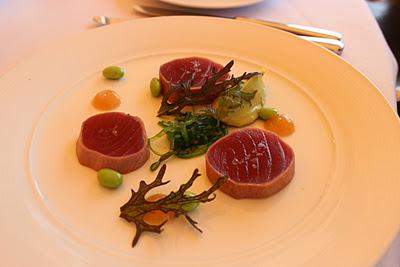 Entree Option 1: Seared Yellowfin Tuna with Dalkon, Avocado and Soy Beans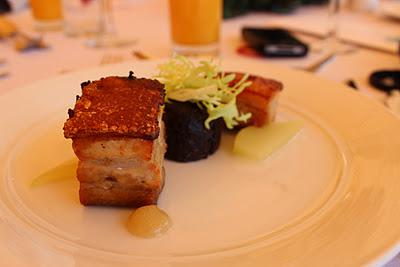 Entree Option 2: Crispy Pork Belly with pear and Black pudding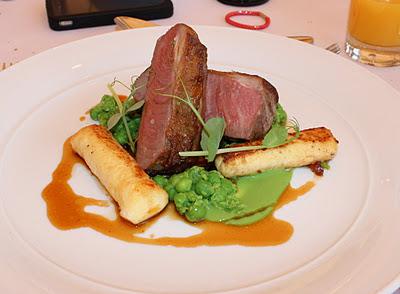 Main Option 1: Roasted lamb rack with minted peas, gnocchi and grain mustard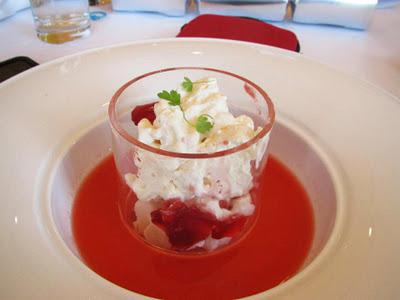 Dessert Option 1: Eton mess with strawberries and strawberry consomme
Photo with the courtesy of D. Huang as mine was way too orange LOL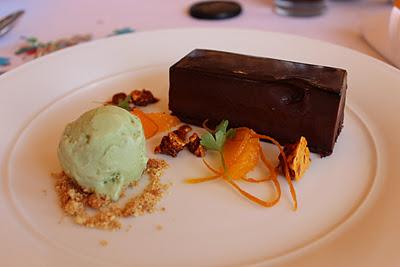 Dessert option 2: Chocolate delice with green tea and orange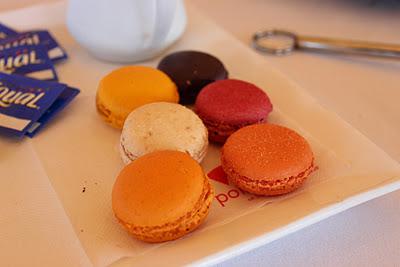 Petit fours
I swear that there must have been something in the avocado served with the Tuna because it tasted better than the seared tuna itself. At the same time I only had a small spoonful of it each time so that I could ration the supply lol. The eton mess was so pretty with the cylindrical stand that I secretly wanted to tell the waitor to leave the stand with me and just admire it for the next few minutes. I do regret not doing that.. 
The downfall with their food was that I found things on my lamb that shouldn't had been there and with the chocolate delice, there was an indented finger mark so a replacement was asked. The marque also had limited stock of alcohol and by 5 pm they had already ran out of Bourbon Whisley.I had no idea how this was possible because the function ends at 9 pm so I was curious to wonder if they had a back up plan for the night.

Tapas served throughout the night as dinner.
Their rissotto rice balls were to die for = BEST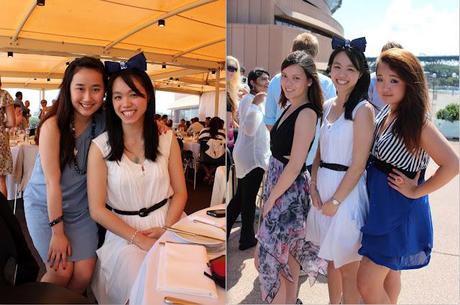 Snap shots of the HC crowd also including Through Beauty Eyes

More hellos from the HC crowd
Opera Point Marque
- Sydney Opera House, Circular Quay
Gotta go eat!!