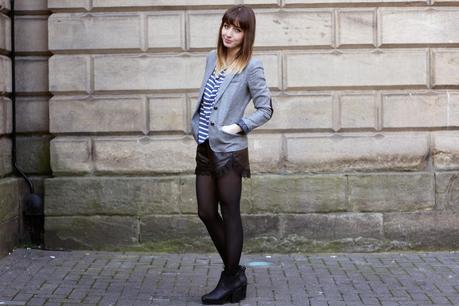 Pairing stripes and shorts with my old favorite gray blazer for an exciting blogger preview event last weekend.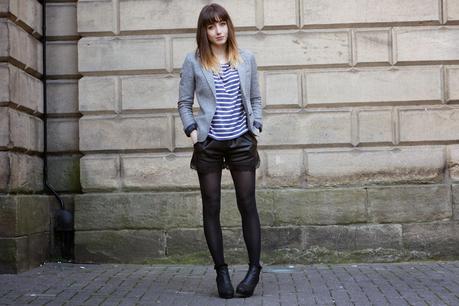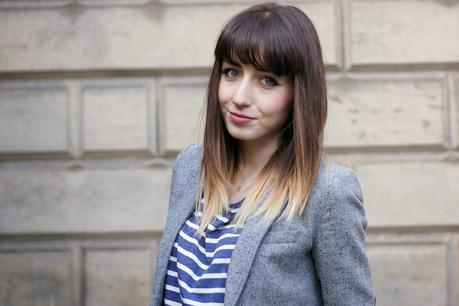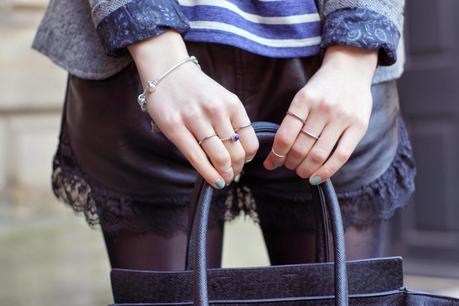 Blazer - H&M
Striped Tee - Topshop
Shorts - Topshop
Boots & Socks - Topshop
Rings- H&M & Pandora
This is what I wore for NE1's NFW Blogger Preview event I attended at the weekend. As you can see, I've incorporated my usual stripes and frilled socks with boots combo but gone for shorts for once. I've actually had these lace trim shorts since November and only worn them a couple times (with my Christmas jumpers) since I wasn't sure they were appropriate for day time. I think I've made them work and they'll look great with a cami or plain white tee to go out for a meal.
Thanks to Amy for taking the photos and as she requested, I've included the silly face photo below. You can see my recap of the event here if you like and check out what's happening during Newcastle Fashion Week here. Hopefully I'll see you there!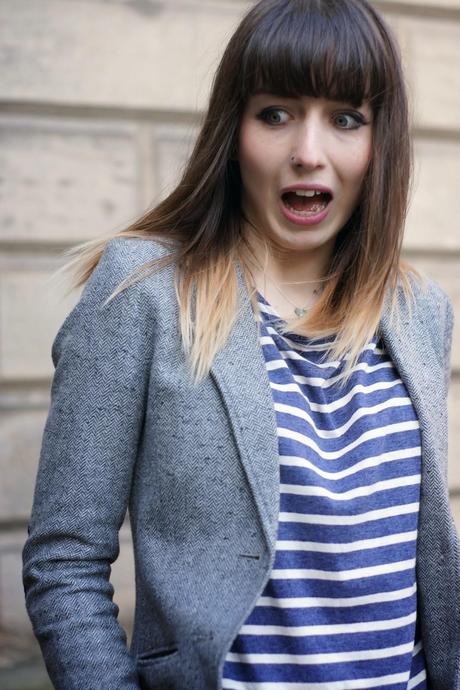 You can follow me on 
Bloglovin
 | 
Twitter
 |
 Facebook
 |
 Instagram | YouTube
Please nominate Hello Freckles for 'Best Personal Style' in the Company Style Blogger Awards here!