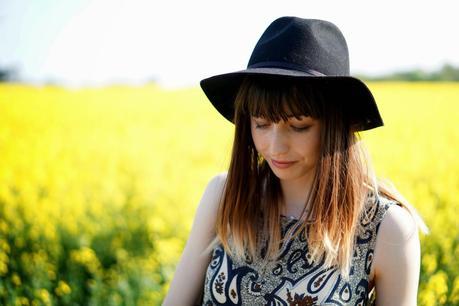 It's beginning to feel quite summery and I for one, am embracing the bare legs and banishing my tights to the back of the drawer. Who's with me?!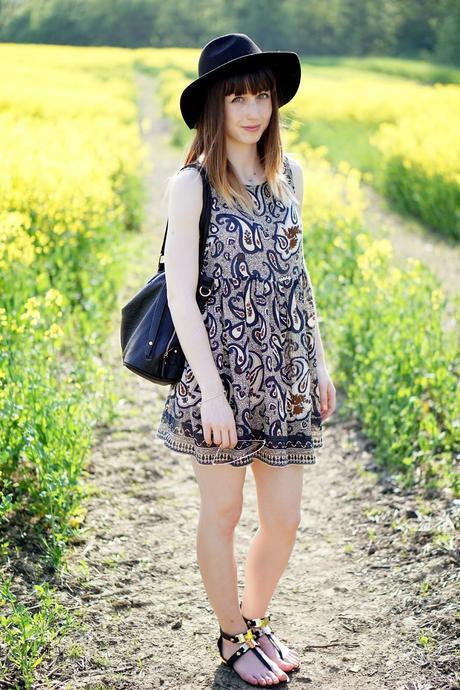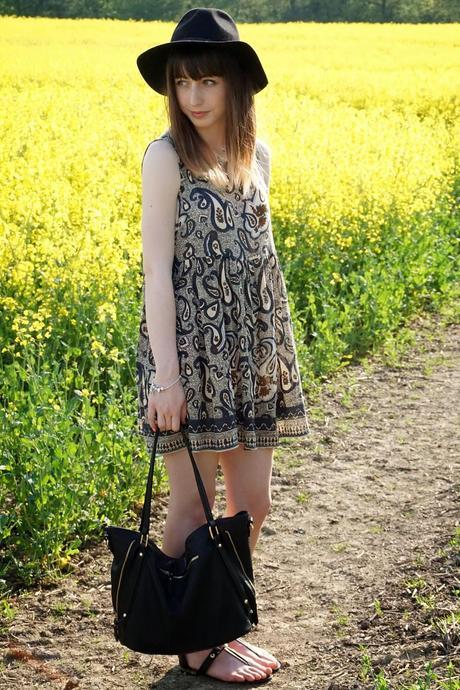 Dress- River Island via ASOSFedora- ASOSBag- Sammydress*Sandals- House Of Fraser*


This is what I wore at the weekend for a little wander outside and a seriously good burger. Just what I needed to take my mind off this dissertation deadline that's looming! 

I persuaded Andrew to come along to a rather sneezy yellow field and take some outfit photos for me. In hindsight the rapeseed isn't the best choice considering we both have hayfever, but it does make a lovely background! 

An outfit like this is pretty much my go-to for summer, or even a sunny spring day. If it's a bit cooler then I'd just add a denim jacket but when it's 21

° you don't really need anything else!

These sandals from Warehouse at House of Fraser* couldn't have arrived at a better time and I love the gold buckle detail. They look expensive, but they're actually under £30 and are also available in white. I'm looking forward to wearing them with all my smock dresses and even rolled up jeans to show off the gold. Not only are they really comfy, but they match my new bag from Sammydress* perfectly! The bag is a great size with plenty of pockets inside for storing keys and lipstick. It's big enough for everyday without seeming like you're carrying all your possessions around!

I really like fedoras at the moment, although I wasn't sure I'd suit one, since I'm usually a beanie wearer, but I'm pretty pleased with it. Andrew called it my 'Indiana Jones' hat, but I think I can deal with that!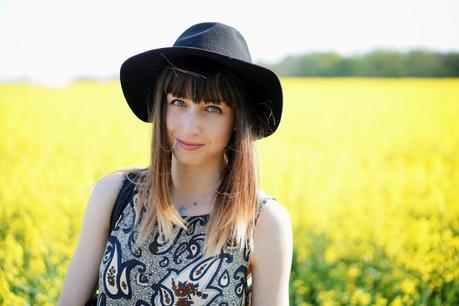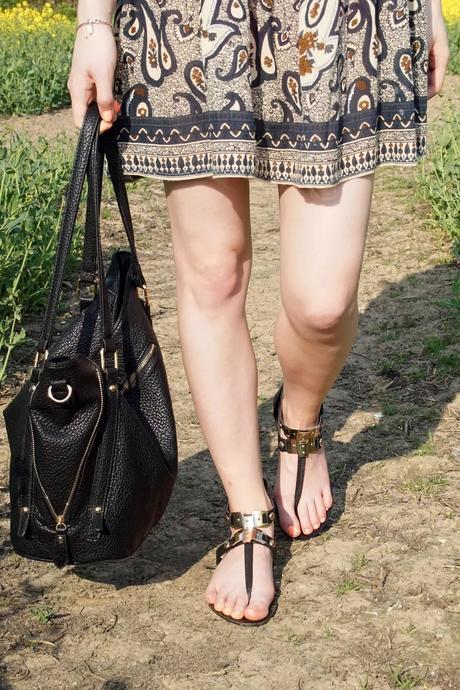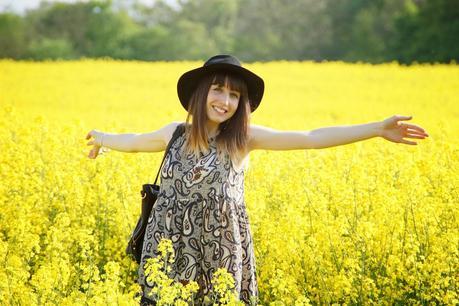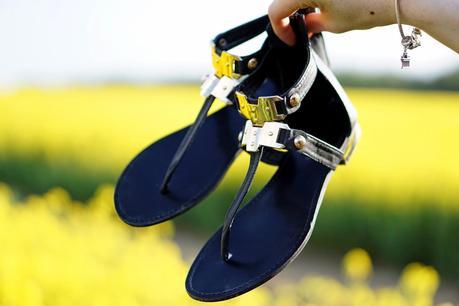 Hopefully there's more sunny days on the way this weekend! What's your typical summer outfit? 

You can follow me on 

Bloglovin

 | 

Twitter

 |

 Facebook

 |

 Instagram | 

YouTube

Don't forget to enter my 500 followers giveaway here!