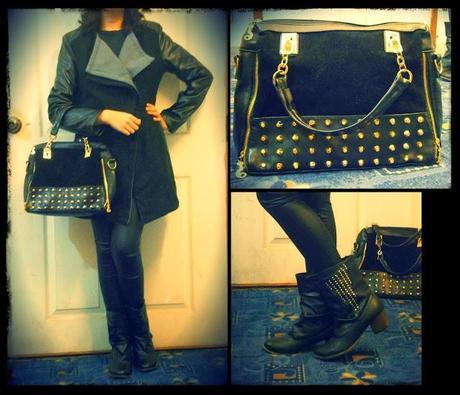 Hello everyone,
Today's outfit is a combo of black, black and just black. I am wearing a black coat that is from Banggood. It has leather sleeves which are really trending nowadays. The material of this coat is really warm and the size fitted my perfectly too.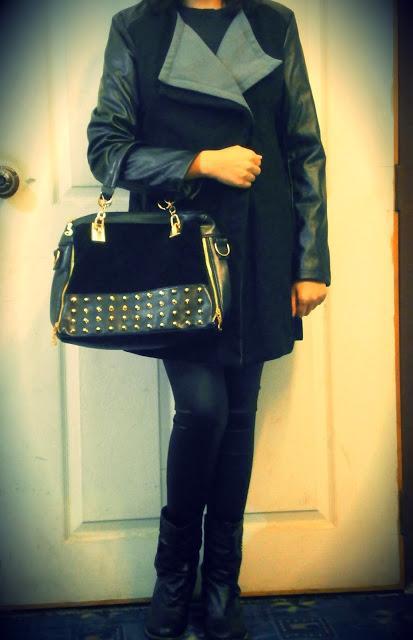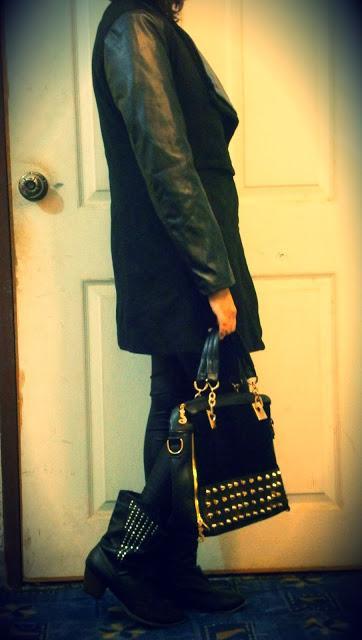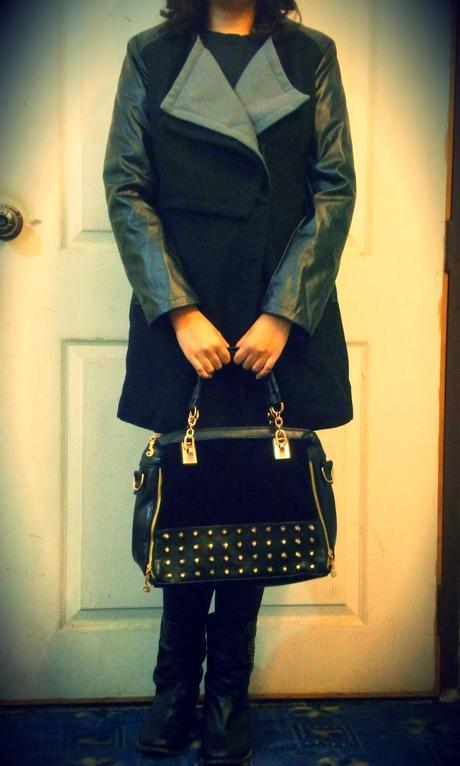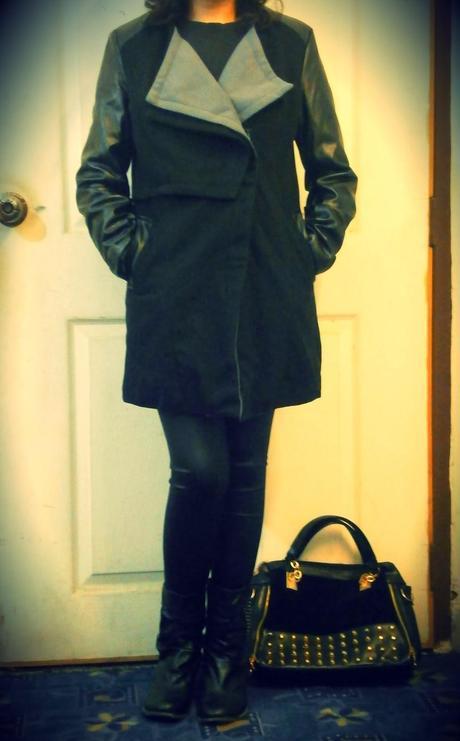 This coat can be worn in two different styles. One with the front flap open to show the grey part and the other with the flap closed for a whole black look.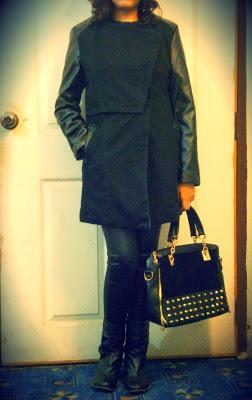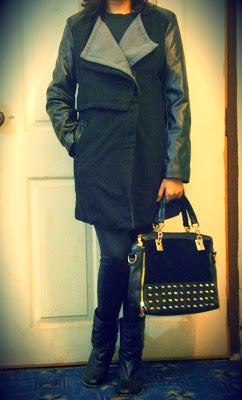 I paired this coat with my leather pants that I got from PersunMall. I have reviewed them earlier as well Here & Here. Along with that I wore my black leather boots.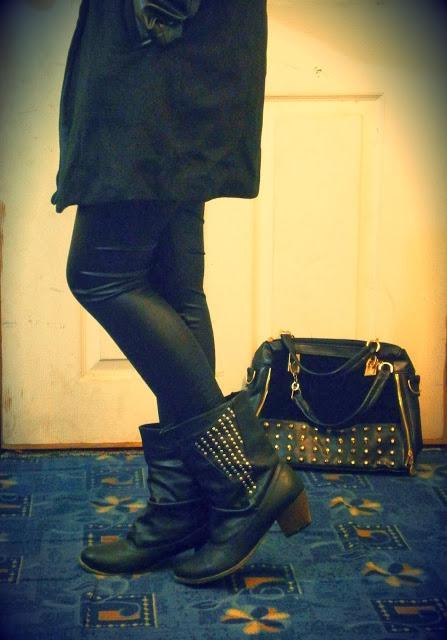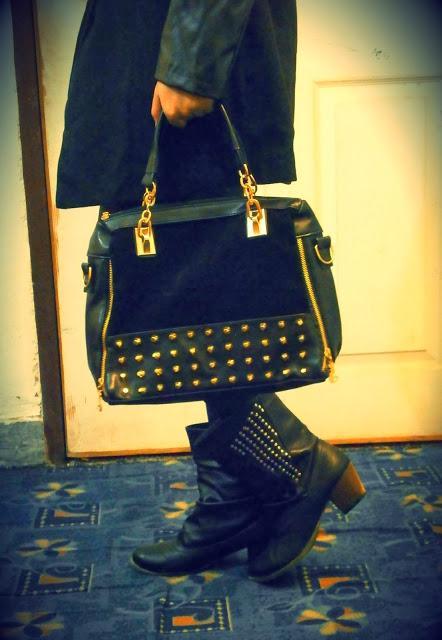 I am also carrying a handbag that I got from the Born Pretty Store. I absolutely love this bag's look. It's huge in size and has a leather and suede texture.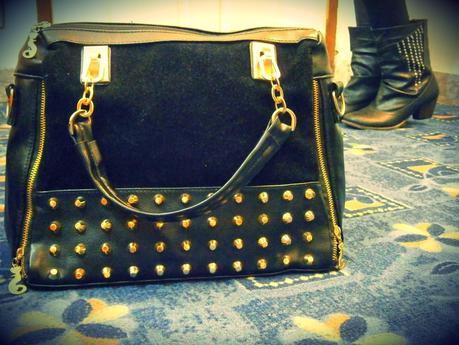 Coat: BanggoodPants: PersunMallShoes: No BrandBag: Born Pretty Store
Reminder:
Don't forget to join my on-going giveaway sponsored by Dressale and JollyChic.
Win Amazing Dresses Worth $200 from Dressale

Enter Here!!!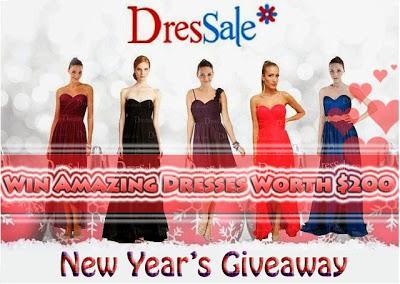 JollyChic $80 GiftCard Giveaway
Enter Here!!!