Onyx nightclub is the new joint on the block in RCA. It's basically the old venue Flix with a new name. Why did Flix get closed down? I don't know but they decided to open Onyx about 50 meters away, playing the same music and tables. Entry is 400 baht and that gets you two drinks, or you can buy a bottle (cheapest is Bacardi at 1,600 baht) and that will get in 5 people. After mixers and ice you're looking at around 2,300 baht total for 5 people.
Inside Onyx nightclub

As with all Thai clubs, the layout is pretty bad. The tables are way too close together and if you want to go to the toilet you need to barge past at least 20-30 people. The tables are really small and it's pretty hard to get 5-6 people around them. You feel a bit like sardines in a tin. The toilets are clean and the venue itself is pretty small, but packed to the gills. On weekends it gets busy around 10pm, on weekdays it kicks off around midnight.
Music – The music is great, it's like electronic house with some hip hop mixed in, and there's a huge screen that plays mind blowing sequences and that you can just vibe out to as you get drunk.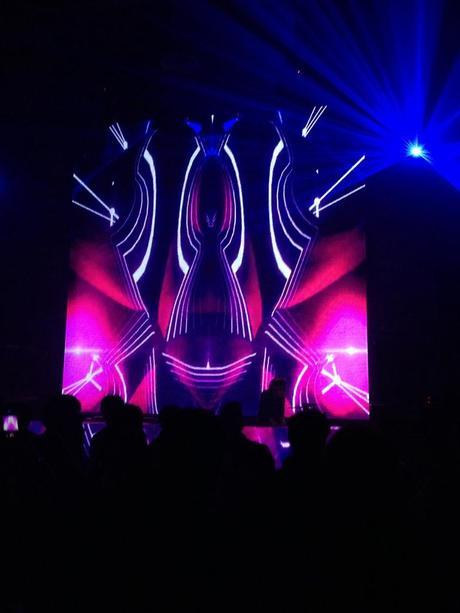 People- I was there from around 11pm until 2am on a Sunday and me and my friends were the only western people in there. When you see a lack of westerns in a club, it's not usually because it's unique and off the grid, but the fact that western guys can't get the girls in there. It's been known for a while that Route 66 is the best place for westerns to meet Thai girls, while clubs like Funky Villa, Flix and now Onyx are becoming much harder venues.
Most of the girls were well dressed and pretty hot, their age demographic looked to be around 25-30, with not too many younger people there. No bar girls and a very small % of ladyboys (maybe 1-2%). The Thai guys were too very well dressed and looking sharp, and the place give off a very friendly vibe. Felt safe my whole time there.
I will be visiting Onyx nightclub again for sure, but I would suggest people to arrive early to get the best tables which would be right at the front next to the dance floor, as you have space to move about and dance. For guys who come to Bangkok to get girls, you might want to skip this venue as it may be a bit difficult for most. Onyx is more of a place to let your hair down and just have a good time listening to the music, rather than being just another pick up joint. The place is located in RCA and pretty easy to find. Overall I had a great time here, and I will be back again.
If you've been to the Onyx nightclub, leave a comment below on your thoughts of this place.