Don't miss out on my April giveaway!  Only two more days to enter.   With the fabulous Thrive prize, you can make pizza like this: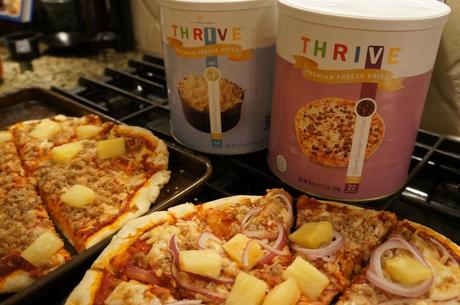 Look at this delicious pizza made with Thrive Food Storage! No one will be suffering eating this!
You can enter once every day, and the entry is super simple with no purchase necessary.  Here's a step-by-step.
1.  Visit Jennette's Thrive Life page here.  (She's my sponsor and has graciously provided this product to give to you!)
2.  Look around her Thrive store.
3.  Find a product you'd like to try.  While you are welcome to buy anything you want from Jennette's store (and you won't regret it!), no purchase is necessary to enter the giveaway.
4.  Visit my April Giveaway blog post here, and make a comment telling me which product you'd like to try.  (The official rules are also on that page.)
And that's it!  Really! 

Please enter today

!