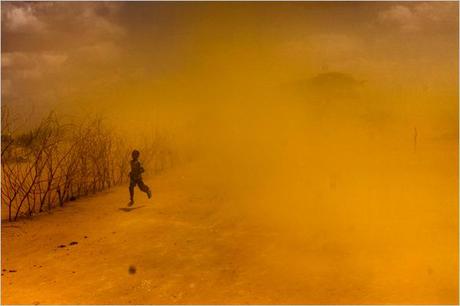 There are enough Swiftian touches in David Pizarro to show his hatred of stupidity, greed, hypocrisy, and the rising jingoism of the day. The Chilean's artistic integrity kept him from joining the current market operators in naive national introspection—the same contemporaries who, say, relish in the sabotage of any last-minute, January deal around Carlitos Tevez or praise Siena for presenting a stating eleven entirely made by Italians. If, too often, his finely enameled midfield miniatures seem cold, over-subtilized, worn thin by an excessive critical sense, Pizarro's game has never been merely decorative, like Michelangelo Antonioni spinning the camera around a malachite egg to capture all of its angles. What he did was to help Spalletti's Roma to achieve the status of a modern classic, by systematizing the tempo of playing and by dramatizing the complexity of human psychology. With a Zen taste for paradox—evident especially when he was attacked by more than one footballer at the time—and the precarious balance of a Lilliputian illusionist, Pizarro developed a variety of techniques, both surreal and symbolic, and used all of them in the search for poetic truth. Pizarro is both intellectual and artist, and it is his artistry that enabled him to explore deep-lying solutions as difficult as Gianfranco Zola's subtly cut slices-of-soccer and to give his intuitions and perceptions their durable form.
Detachment is a key strategy in Pizarro. As a nineteenth-century narrator, he liked to be unseen, impersonal; he cultivated an oblique glance. When he did enter into the run of play, it was usually à la Melville (according, that is, to the masterful short story "Bartleby the Scrivener"): in the role of the conniving observer or the suave self-effacing compiler. The early, feudal age of playmakers was a favorite of his, and in Champions League he exploited the archaic style of a Jari Litmanen or a Michael Laudrup to the point of hoax. Pizarro's source reverence was such that, when he scored, he would celebrate the goal as an interval for learned controversy, as if in need to acknowledge that the whole nature of the game is fictitious.
But Pizarro did more than deceive the adversary and baffle the unwary: he antagonized ruling critical opinion. At the time in which Nigel de Jong had already announced his surprisingly firm decision to leave Manchester City, it was unclear which way Mancini would go, whether he would try to substitute him with another holding midfielder or a more aesthetic player. For a long time, Juventus appeared to have been an option (as concrete as it could be, given their late habit of tantalizing, fruitless application to multiple operations at once); Pizarro's attention to style, however, his preference for techniques of indirection, his indifference to current dogma—such attitudes are heresy to the leading Italian schools of soccer. The Proletarian coaches, flourishing in the wake of Nereo Rocco, like Allegri, find nothing in common between their conception of the midfield and Pizarro's nuance. The Naturalists, coalescing in the footprints of Arrigo Sacchi, like Guidolin, Mazzarri and Conte, had moved beyond the romanticism of Zola's (and Pizarro's) football, and they seem to have grown skeptical, if not wary, of sheer individual brilliance.
Like Picasso and Proust, Pizarro often varies his style, but always, whatever the particular blend of vernacular and mandarin, he controls it with scrupulous precision. A master of tone, his passes are colored by an underlying wit and warmth, and never marred by the vivid accents of the sordid and the bizarre as it happened to Francesco Totti. In the English Premier League, there will be no question of adaptability, but only a doubt whether his current physical shape will allow him the composure to remain undisturbed—whether or not it would suit Pizarro's own ironic taste to play the magician once more and leave his audience staring blankly into a midfield mirror. ♦