My second April giveaway is in full swing, but only 5 days remain to enter.  With only 44 entries received so far, the odds of winning are pretty good!
It's super simple to enter, you can enter once each day, and it's free!  Simply visit my sponsor's website by clicking on this link (Emergency Essentials), find something you'd like to try, then visit my giveaway post (here) and post a comment telling me what you'd like to try.  And that's it!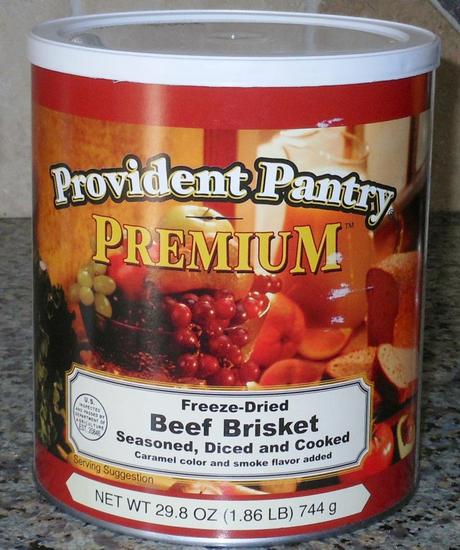 You can win this huge #10 can of Emergency Essentials Freeze Dried Beef Brisket!
Don't miss your free opportunity to enter today!