There is my very first WTF moment for True Blood Season 6.
Alan Ball told in an interview with TV Guide that production will start in January 2013 to accomodate Anna's pregnancy and there will only be 10 shows next season partly because of Anna and partly because of the economics.
Get the torches and the hayforks because this calls for a revolt! 10 episodes? That is not acceptable!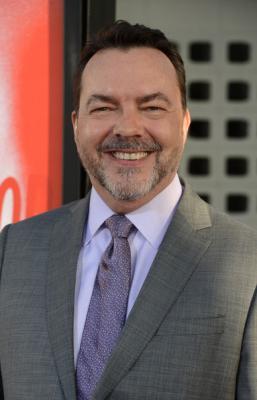 Alan also sheds some light and raises more questions about Bill's future.
TV Guide Magazine: Let's answer some burning questions left by the finale. First, what the heck is Bill or "Bilith" as some call him? An evil god? A demon?
Ball: We don't know! Honestly, we didn't know what Lilith was. Just because the fundamentalists called her "God," that doesn't mean she was. On our show, there's room for all kinds of supernatural creatures. We do know that Bill had some kind of major transformation into a deeper supernatural being. The question for me is has he lost his humanity entirely or will it just have to fight harder to come out. That's certainly something that the writers are talking about for next year
TV Guide Magazine: Is Bill still planning to use humans as a food source?
Ball: That will be his story in Season 6. Is he going to come up with his own master plan? What kind of battle will the humans wage against him?
TV Guide Magazine: Bill's been such a monster. Can he really come back?
Ball: My own belief is that people can come back from anything. It doesn't mean that it won't come at a huge cost. But I'm interested in a Bill who is really evil. Because after almost five seasons of a Bill who was "I hate that I'm a vampire, I'm so nice," it was time to make him really go dark and  see what that does to everybody else.
TV Guide Magazine: Will Sookie fight to rescue Bill?
Ball: It could be that or it could also be that Sookie is trying to save herself from him.
Read the complete interview on TV Guide.