If you're new here, you may want to subscribe to my RSS feed or sign up for my weekly newsletter. Thanks for visiting!
Whether you're a freelance web designer, an artist or a bakery owner, having a website is no longer a whim, it's a necessity for your business. Luckily, given the number or affordable online website builders developed specially for the novice, site creation can be fun and exciting. If a decade ago it would take you months and cost you an arm and a leg, today building a website can be as easy as signing up to Facebook. So, below I'm going to explore both the cons and pros for using these web services.
Advantages of Online Website Builders
They are risk-free. Most website builders offer either never-expiring basic plans, or allow you to explore their system during a free trial. If you're satisfied with what you get there – nothing stops you from upgrading to a premium plan in order to unlock even more advanced website building features. But if there are many things that bother you – you are free to cancel your account anytime. You can sign up to uCoz online website builder, for example, for free without having to enter any credit card details. And it will remain free until you decide to purchase one of their paid plans (the cheapest is $3.09 per month).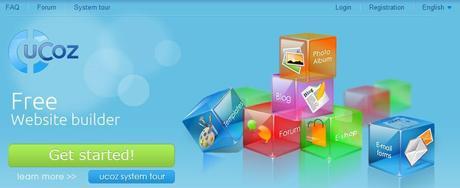 uCoz Online Website Builder
They are ridiculously easy-to-use. Surely, no two site constructors are the same. They can vary dramatically in their built-in features, templates selection, customer support and other aspects. But most of them are very user-friendly. MadeFreshly ecommerce online website builder, for example, enables even the novice to build a full-fledged e-store in mere minutes. This lightweight platform is very easy-to-navigate and requires no prior coding practice.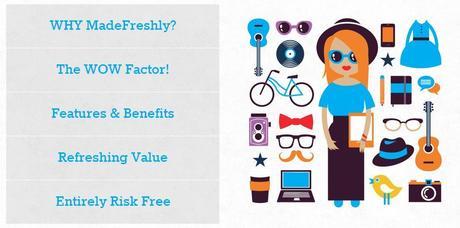 MadeFreshly Online Website Builder
They can help you set up your own business. While some of the platforms are good for simple portfolios, others can help you launch your own, powerful firm. Webydo online website builder, for example, offers a state-of-the-art admin panel allowing its users to manage multiple websites/projects/clients simultaneously. This platform is especially popular with web designers, as it liberates them from the burden of handwritten code and other technical issues. It allows them to focus on website's design, UX improvement, website optimization, etc.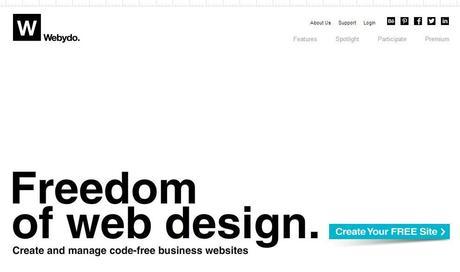 Webydo Online Website Builder
They are flexible. You'll be surprised to learn how flexible modern online website builders can be. MotoCMS site constructor, for example, allows its users to select between Flash and HTML templates that already have baked-in mobile versions. Furthermore, their Flash designs have embedded search-engine friendly HTML copies. This is to say that their Flash websites are also indexed well*.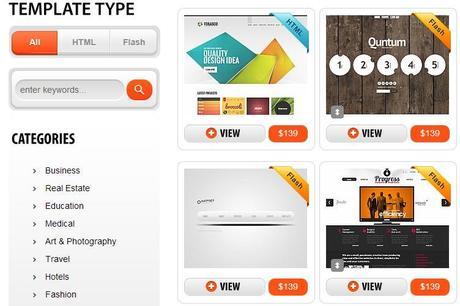 MotoCMS Online Website Builder
Possible Drawbacks of Online Website Builders
Surely, online website builders have positively revolutionized the way we create, publish and maintain websites. However, aside from the obvious benefits, site constructors are often associated with various disadvantages. Before putting all eggs in one basket I highly recommend checking terms and conditions of the platform you're about to use. You may read unbiased professional reviews, customers' reviews as well as test drive some of the platforms yourself.
The most commonly reported issues include: advertisement (banner/logo/footer) encouraging your visitors to build a website (in order to remove it you have to buy a premium plan); inability to transport your website to another platform (in case you used the platform's subdomain).
Anyway, signing up to a website builder is a great way to get over the fear many non-techies have about putting together their first websites. You may try one of the platforms right after finishing this post

. It's free.
*The very term 'Flash' sends shivers down the spine of many potential website owners, since Flash elements are known to be SEO-unfriendly.