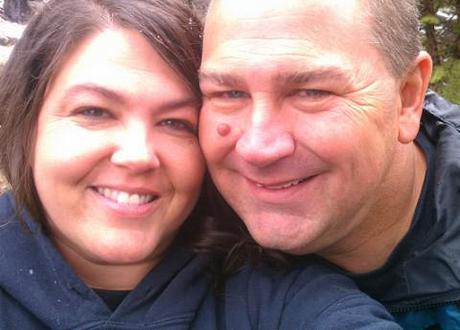 This couple (Ty and Gwen form California) met online and ended up getting married. Photo credit: zooskpix
Dating websites such as Match.com or eHarmony may warp a person's outlook and expectations in ways that can actually lower the chances of building a successful relationship. That's according to new research into online dating published by psychologists, who nevertheless maintained that dating websites remain a valuable resource for daters
as long they don't read too much into online profiles.
"Online dating is great. It allows people access to potential partners they otherwise would not have," said Eli J. Finkel, the lead author of the new review, which was commissioned by the Association for Psychological Science and will appear in the February issue of the journal Psychological Science in the Public Interest. "However, specific things the online dating industry does [do] undermine some of its greatness."
Online dating is increasingly common; 22 percent of heterosexual couples and 61 percent of same-sex couples reported meeting online, one survey found.
Love in profile. The psychologists' review, reported Health.com, says that over-reliance on profiles makes online dating tricky because daters don't always know what they want in a mate – even though they generally think they do. Studies suggest that people often lack insight into what attracts them to others (and why), and therefore the characteristics they seek out in an online profile may be very different from those that will create an actual connection in person, the review noted. The report also warned that the sheer abundance of profiles means that daters can become too picky and judgmental. The psychologists warned that the overwhelming number of profiles (and ease at scrolling through sites) can lead daters to "objectify" potential partners and develop a somewhat unhealthy "shopping mentality" towards finding a mate.
"There's probably never going to be a substitute for getting two minutes from another person across a cup of coffee," suggested report lead author Eli J. Finkel, who encouraged online daters to move offline sooner rather than later if they want to genuinely get to know the person.
Libido-frustrating yawnathon .At The Guardian, Stuart Jeffries wondered, "is online dating destroying love?" Jeffries joked that online dating "offers the dream of removing the historic obstacles to true love (time, space, your dad sitting on the porch with a shotgun across his lap and an expression that says no boy is good enough for my girl)" but warned that there's a darker side: "it often fails to work – not least because elsewhere in cyberspace there are people  … who aren't looking for love from online dating sites, but for sexual encounters as perishable and substitutable as yoghurt." "But there's another problem for the lie-dream of online romantic fulfilment: in the hypermarket of desire, as in a large Tesco's breakfast cereal aisle, it's almost impossible to choose," noted Jeffries, who said that "when everyone is presenting themselves as practically perfect in every way, then you're bound to worry you've signed up for a libido-frustrating yawnathon."
Turn up the creep radar! Writing at The Daily Mail's Right Minds, Janice Atkinson-Small insisted that online daters should "be prepared for a few surprises." She said her own research into divorced daters found that there is "no stigma attached to online dating" and that most feel it is the best way today to find a partner. Atkinson-Small insisted that for participants a "sense of humor is a must as is a highly tuned creep radar," and warned that "it is not all joy as there are the gold-diggers of both sexes; the would-be immigrants looking for a passport and money and those that are just plain weird."