I worked for a long time on this new abstract painting, filling in the shapes I'd drawn very carefully with shades of red through orange and yellow-orange.  I was trying to get the feeling of upward movement toward light, and was hoping that this would be my last step in the painting process.
Wrong!  It just looks too static, so I will have to figure out something else.  More tomorrow.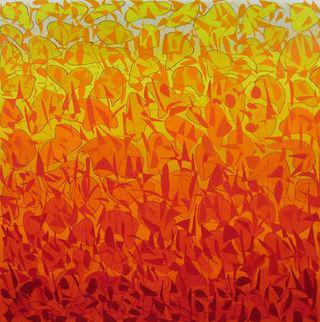 Canvas #125, 44" x 44" acrylic on canvas.