The excitement for the launch of Oneplus' new model can be seen everywhere, with people trying to find a glimpse of the phone. Before the launch, people are hoping for is some leaked information, or teasers from the brand to figure what the new Oneplus 7 has in store for them. To help you out, here is a list of features of this new phone that have been making rounds all over the internet.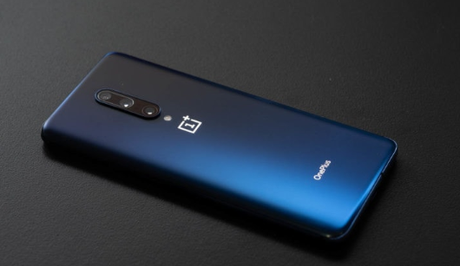 Pop-up camera
The newest camera upgrade seems to be the pop-up selfie camera, and Oneplus isn't far behind to catch up on this. As said before and as we have seen now that new Oneplus 7 models have the pop-up front camera with all the necessary sensors for best picture quality. Of course, the feature that we thought was a rumour, was confirmed as truth on the launch of this smartphone on 14 th May 2019.
Full-screen display
The latest phone trend is a full-screen display with no home button. Oneplus has been a part of this trend for a while, and this year, once again, Oneplus 7 variants will be launched with a 6.4-inch full-screen display. Without a doubt, we can call this the truth. To Protect such a cool gadget with a big screen, many phone cover companies has started selling Oneplus 7 cover even before the launch of Oneplus 7. Buy the Cool Oneplus 7 cases that will protect your smartphone from all the cracks and bumps that you don't wish that your phone should suffer from.
48MP Sensor
Oneplus has been known for its great picture quality. Sony's IMX 586 camera sensor is the newest in the market and has been a part of a lot of flagship models. It's safe to say that Oneplus 7 won't be left behind in this race.
Triple camera
A new feature in Oneplus 7 smartphone is that, that it has a triple camera. There was already a Rumour that Oneplus 7 is coming up with a design that features a triple camera in one of the variants. That being said is now said to be true, and Oneplus launches this new feature design, & it has made a lot of buzz in the market. So, don't just wait just go and get a smartphone for yourself too.
5G support
5G is the latest technology in the market, and every phone brand is designing models that support it. Oneplus 7 too, have a specific model that supports 5G. Of course, the price is variable but isn't it great to have Oneplus bring us the latest market trends in their new launches.
A new chipset
Last year, Oneplus powered their phone with a then-new-in-the-market Qualcomm Snapdragon 845, and the results came out in their favour. Users loved the speed of that processor. Now, once again, Oneplus has come up with latest processor in the market, Qualcomm Snapdragon 855. It is said to improve the speed and performance of Oneplus 7.
Faster charging
Oneplus already offers dash charging with their phones that make it easy for the user to charge their phone. With the launch of Oneplus 7, the brand is once again bringing a more powerful charging than dash charging. This technology is a better and more advanced version of Oneplus 6T's McLaren Edition.
Now Oneplus 7 has been launched and the rumours prevailing in the market are day by day becoming the reality like faster charging, and Qualcomm Snapdragon 855 chipset, popup front camera and 48 MP primary camera.
Whatever the features of this phone might be, at least we know that Oneplus 7 cases can be found for it. One such brand that's already started selling Oneplus 7 cases is DailyObjects. Soon enough they will start selling Oneplus 7 designer cases. The best part about this website is that they sell all over the country.