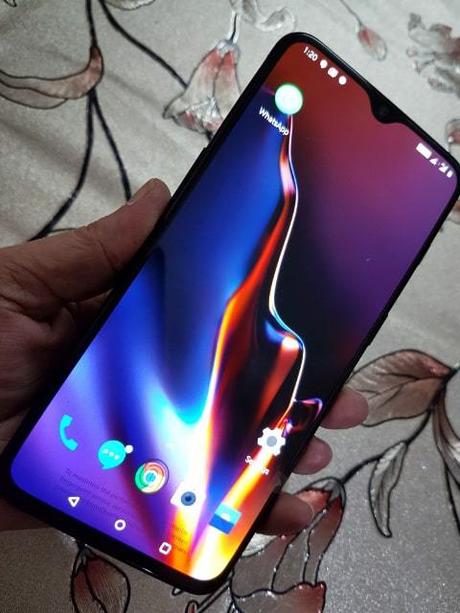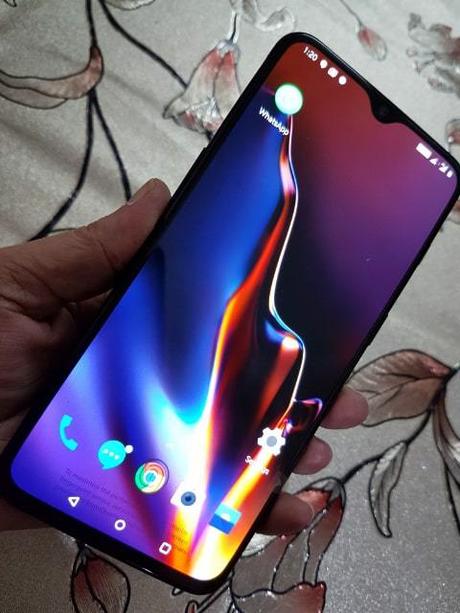 OnePlus recently unveiled OnePlus 6T at a mega launch event. The brand has even achieved a Guinness World Record by enabling largest number of people unboxing a smartphone (6T, of course) together. As expected, OnePlus 6T has become an instant hit.
I recently got the opportunity to check out this brand new smartphone (6T 8GB/256GB variant). It is quite an impressive device. However, is it really worth the hype?
OnePlus 6T is a power-packed device, but...
Value for money:
Well, the biggest selling point of all OnePlus smartphones is that they provide a market-leading set of specifications at a cheaper price compared to flagships of brands like Apple, Samsung, and LG. OnePlus 6T too packs within its sleek body a very impressive set of hardware specifications. That makes it an excellent value for money device.
6T is equipped with a very impressive Qualcomm Snapdragon 845 processor and comes with up to 8GB of RAM and upto 256GB ROM. It runs on Android 9 with OxygenOS 9.0.4. All these specifications sound very impressive and translate into a power-packed smartphone. The device has enough memory and processing power to handle multi-tasking easily and deliver good speed of net browsing, downloading etc.
But is 8 GB RAM necessary?
Frankly speaking, I feel that so much RAM is an overkill. Nobody uses it. Increasing memory and storage so much is more a gimmick that smartphone brands are using to lure customers. If you have a good processor and efficient optimization technologies, even 4GB RAM is quite sufficient. 8GB RAM will remain just an ego boost for most users, that is all.
The Smart Boost feature:
OnePlus 6T does have a feature called Smart Boost. It uses the extra RAM to increase the cold start speed of apps by up to 20%. That is, it will make the apps to load a fraction of a second faster than other well equipped smartphones.
So, how fast is OnePlus 6T?
Well, it is fast and smooth, no doubt about it. It wakes up quickly, launches apps quickly and works excellently while net browsing or watching videos. However, I must here mention that while I was checking out OnePlus 6T today, its gallery took longer to launch than my two year old Samsung flagship. It might be a one-time hitch. Every phone goes through hitches. But it happened. And, although specialized measurements might indicate a faster speed of this device, but as a common user, I didn't notice any marked difference between it and the phone I'm currently using.
Battery:
As for battery, OnePlus 6T is powered by 3,700 mAh battery that can last all day. It has Fast Charge technology that, in the words of OnePlus, 'can quickly charge the battery for a full day of power in half an hour.' This is impressive, but nothing surprising. Many smartphones now have fast charging. And there are phones that offer better battery capacity at lower price, like ASUS ZenFone Max Pro (M1).
Display:
OnePlus 6T is a big display device. It has 6.41-inch Optic AMOLED display with 19.5:9 aspect ratio. I'm a fan of AMOLED displays. They always appear brighter and crispier than other displays. Display of 6T is quite nice too. The side bezels and chin are quite slim. There is a drop design notch at the top which can be removed if you don't like notches. The front of the OnePlus 6T is protected by Corning Gorilla Glass 6.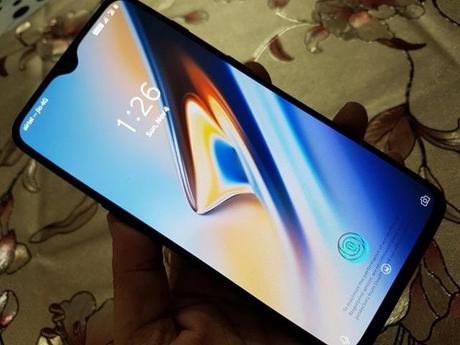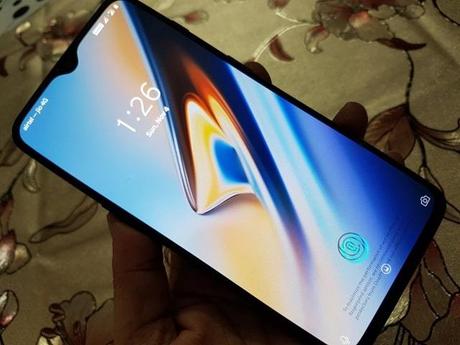 In-display fingerprint sensor:
One of the highlights of 6T is that it has In-Display fingerprint sensor. It also has face unlock. With the processing and memory power this device has, both these unlock methods ought to unlock the device super fast.
When I was checking out the device, I did not register my finger prints or face on it as the phone was not mine, nor a review device. It belongs to one of my friends who is a OnePlus fan. However, I did see my friend use both methods. While the Face Unlock woke up the phone instantly, the finger print sensor kept on refusing to recognize the finger prints. Finally, the phone had to be unlocked using a PIN.
Glass Back:
6T has a 3D glass back which uses multiple layers of glass, anti-glare coating and a texturized multilayer film. Now, this is not the first OnePlus device to use glass back. And it isn't the first OnePlus device that I tried either. But frankly speaking, the appearance of OnePlus smartphones never appealed to me much. They may have the hype, but they lack the glamour that devices like Samsung flagships possess. But then, of course, Samsung flagships cost more.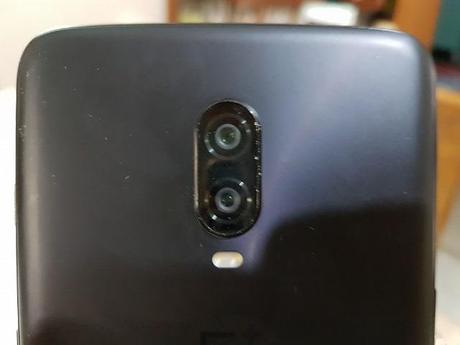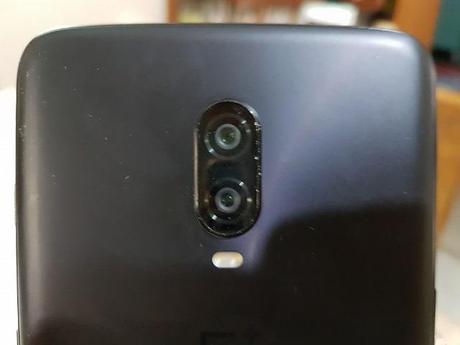 Camera:
OnePlus 6T is equipped with f/1.7 16 megapixel and f/1.7 20 megapixel rear-facing cameras. These cameras are aided by Optical Image Stabilization and Electronic Image Stabilization. The front camera is f/2.0 16 megapixel, with Electronic Image Stabilization. These are combined by features like Nightscape for low-light photos, and Studio Lighting for better portraits. As per the information I got, "the OnePlus 6T rear cameras can capture 4K video footage at 60 frames per second, and Super Slow Motion at 1080p and 240fps / 720p and 480fps."
The camera specs sound excellent. When I tried the camera, the outdoor shots looked good. However, the indoor shots were just average.
OnePlus 6T price and availability in India:
The OnePlus 6T will be available in Midnight Black and Mirror Black colours. OnePlus has launched three variants of 6T in India. The 6 GB RAM/128 GB ROM variant costs INR 37,999. The 8 GB RAM/128 GB ROM variant costs INR 41,999. The 8 GB RAM/256 GB ROM variant costs INR 45,999. All variants of OnePlus 6T are now available at Amazon.in, oneplus.in, Digital outlets, Croma stores, and all OnePlus exclusive offline stores.
OnePlus 6T Review:
OnePlus 6T is a very capable smartphone. It has excellent set of specifications, good display and cameras, and a bloat free user experience. The brand marketing is highlighting its speed, and the device is quite capable in delivering a swift and smooth performance. The In-Display fingerprint sensor is an attractive feature too. All in all, it is a value for money smartphone.
But, is it better then flagships of brands like Samsung, Apple etc? I don't think so. For me, just a hefty set of specifications does not make a 'flagship killer.' 6T is a good and capable phone, but it did not make me go Wow. Adding more and more RAM and ROM does not make a phone better. If your phone has good optimization technologies and a good processor, 8GB of RAM is unnecessary. You are just making users pay extra for what they do not need.
Being a fan of smartphone technology, it is very easy for me to become impressed with a smartphone. However, I never felt impressed by any OnePlus smartphone. They are excellent and capable devices. But for me, they always fell short of the hype that surrounds them. OnePlus smartphones maybe 'best at the price.' But they are not 'The Best' or flagship killers as they claim to be.