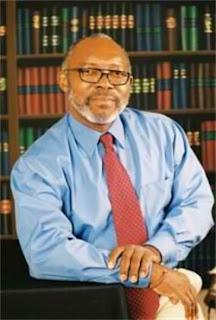 Author Julius Thompson
Sometimes when I enter my writing area, in a corner of my office, it seems that words will not come and the critic inside me attacks my creativity with a constant bombardment of negative thoughts.
Enough!
Finally, I sit down, strike the letters on the keyboard and let the words energize each other as they create vivid word pictures that become vibrant mental images for my readers. I'm on my writing schedule and I believe in my myself!
I wasn't always this confident in my writing ability.
I listened to the "Rules Police" or "Peer Critics" and didn't believe enough to even look inside myself to come up with the courage to write a single line. I was scared, really scared, at one time in my life, many years ago in my high school days in the turbulent sixties.
What developed confidence in my writing ability? 
It was faithful fall day, when I was a junior at Bushwick High School, in Brooklyn, New York.
I was scared to express any thoughts, because of my rural southern background where you had to put your ego under a deep cover of quietness, and where any opinions brought out retribution. 
Heck, I was even afraid to look people in the eye because of the oppressive segregated atmosphere of small-town Georgia. 
Self-Esteem and Self-Confidence was lacking in my personality. I knew I had this amazing ability to write, but the motivation and confidence was zero.
I was now in my second year, at Bushwick, after moving from Statham, Georgia, population 300 and segregated, to Brooklyn, population 3,000,000 and integrated. I got up enough nerve to ask my English teacher and student council/general organization sponsor, Ms. Egan, the question. If the answer was negative, all my hopes and dreams of becoming the next great novelist would be dashed.
I knocked hard on the door to her office, entered, and asked, "Can I be a writer?"
She stared at me for a few moments and then said, "Do It!"
I haven't looked back.
As a high school English teacher, I know the power of positive or negative words in a student's life. I learned that fall day in Brooklyn and I instill that confidence in my students today: 2012.
Oh, my writing Career:

       ***I wrote articles for The New York times.

       ***I wrote for the Philadelphia Bulletin (National Sports Writing Award---third best story in the United States in 1977)

      ***I wrote for the Atlanta Journal Constitution.

      ***I wrote for the Associated Press.

      ***I wrote for Sports Scene Magazine

      ***I wrote for Parade Magazine

      ***Georgia Author of the year nominee 2007 (for my novel Philly Style an Philly Profile)

     ***Georgia Author of the year nominee 2011 (for my novel Ghost of Atlanta)

     ***2011 National Fiction Award Winner for Ghost of Atlanta!
Ms. Egan would be proud!
Not bad for a scared little kid from the Bush Chapel Section of a small town in Georgia.
I'm telling you like my high school English teacher told me: "Do it!"
Happy Writing!