The following is from an IRA firm. Their opinions are their own and do not reflect the views or opinions of Frugal Portland. That said, it's a solid article, and offers a pretty cool view of that world. Enjoy!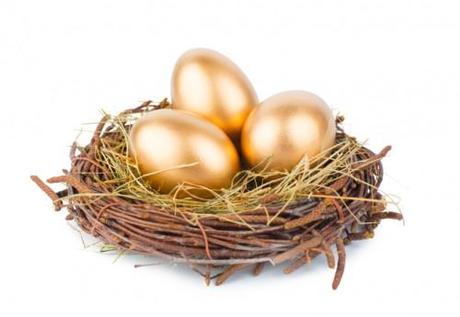 If there's one thing we all worry about it's how we're going to finance ourselves in our twilight years. That's why many have taken to pouring their finances into various pension plans and strategies. One plan that's proven to be quite popular is an IRA investment.
What is an IRA?
IRA stands for 'Individual Retirement Account' and allows you to save money for your eventual retirement through a method of either tax free growth or via a tax deferred program which ensures that you get the most out of your initial investment.
Related: Learn about IRA's
Types of IRA Investments
One of the benefits of an IRA account is that it can come in a variety of different forms and options. For example when you're funding your account you could use a range of options from antiques to heirlooms or you could have it in real estate, coins, stocks and gold bullion.
The IRAs also come in several different types from the traditional to Roth IRAS, SEP IRAs and SIMPLE IRA's. Each one involves different investment plans and they all come with their own separate benefits.
How to Invest
One of the most difficult decisions when considering starting an IRA is not what type of account or where your money will be invested, but rather how you should invest your hard earned cash.
This normally involves asking yourself a series of questions like, why are you choosing to make an investment? What is your source of financing? Is this your main source of funding your retirement and how many years you have left until you do eventually retire?
First of all ideally when you're investing in an IRA you want to aim for something that will give you a high rate of return. Since IRA investment plans can either be tax-free or will offer a defer on tax payment until you start to make withdrawals you want to invest in something that will increase in worth relatively quickly before you have to pay for any growth if it's been deferred until later.
Next you want to aim for something that's within your price range; you'll want a plan that has a relatively low minimum deposit and high maximum deposit. Some policies require a mandatory upfront deposit as a guarantee that you'll be able to finance your investments in the first 6 months, so the lower you can get that initial payment the better.
Related: Beginners guide gold IRA investments
Choosing a plan with both a low minimum and high maximum deposit options will not only give you a relatively large range when it comes to your required monthly payment but it also means if you have a low minimum deposit you don't have to worry about struggling to make a payment.
But it's not just the plan that has to be perfect you also need to choose a type of investment that is both stable and contains a low element of risk. Although how much risk you're willing to place in your capital depends entirely on how long you have left until you retire.
For example if you have a long time left you can afford to be a bit more risky with your investment, you could even have an IRA plan that covers a wide range of investment options. Your best option if you're looking for risk and high return is usually stocks since they're almost constantly in flux. Plus, depending on the type of stock and the type of plan you signed up to you can often see your money quadruple over a short period of time.
But if you're closer to retirement then you'll definitely want to reign in your ideas and stick with something safe and stable that guarantees at least a little return. If you're looking for stability then you can't go wrong with gold, often called the 'crisis commodity' because of how it shoots up in price. During any stock market dip gold is always appreciating in value.
These are just a few things to consider when it comes to planning for your future. There are tons of other options for investing that you can choose from ordinary stocks, company trading, minerals, metals and even just standard bank accounts.
Related: How to Plan for Your Future When You're Already Behind
But IRAs are always the best option as they're easy enough to understand, contain a wealth of options and best of all they involve no tax or are tax deferred.
So to take that pressure off any pension plans or investment concerns you might be having you should definitely consider investing in an IRA account. Ideally you should start planning for your future as early as possible by putting away whatever cash you can for that day when you inevitably step down from the daily grind and have to start collecting a pension.