If you're new here, you may want to subscribe to my RSS feed. Thanks for visiting!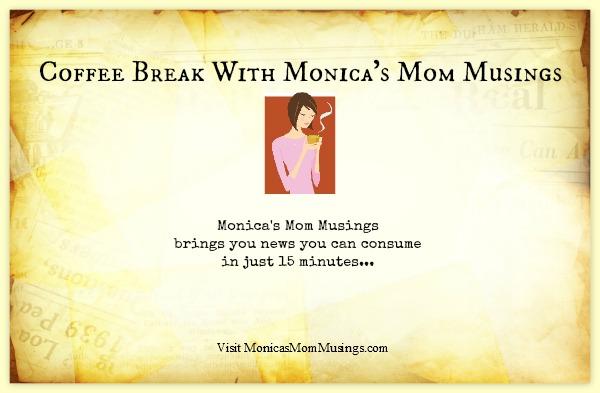 It's always difficult to know just what to say to our children.  Especially teenage daughters.  We want to help teach them to be good productive members of society and not squash their spirit.  We know there are wrong things to say like you're stupid or fat.  These are not confidence building words which create a good self image.  But what about their spiritual and emotional well being?  We need to be mindful of that as well.  Emily from Chatting at the Sky has found one thing your daughter doesn't need you to say.  If you have daughters you'll want to read this.
Check back for more coffee breaks where I'll give you the news you can consume in just 15 minutes.