I have used one stamp to make these three ATC's. I have been wondering about what to do with them and I think I am going to make a card.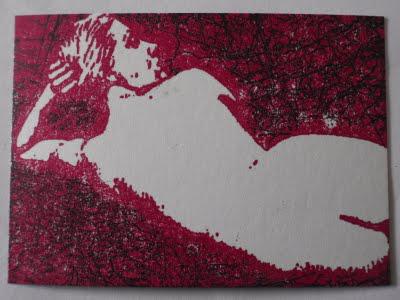 This ATC was made using a mask to keep the body white.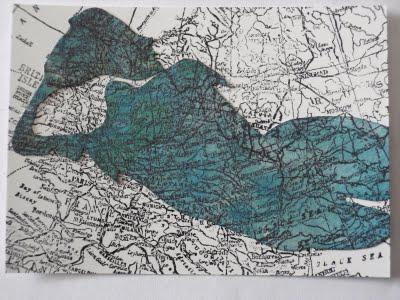 I then used the mask to make this ATC.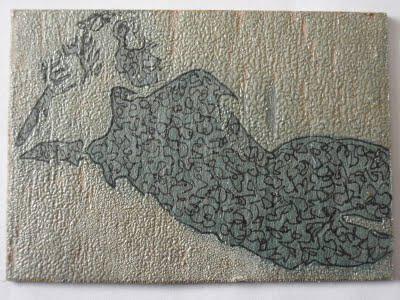 And finally did some heat embossing, coloured the body using a distress stain and then doodled on the stained area.