Pollution, aging & a bad diet of today's generation leads to a number of skin problems. I usually have dry skin but ever since I shifted to a new city in Pune, this has left a diverse effect on my skin. Well, yes I had got some cute little pimples or you can say white-heads on my forehead & nose corners. And, trust me it's super annoying when you cannot find any permanent solution for such things.
Entire beauty market is flooded with products claiming to be organic & beautifying the skin naturally. But, it's not possible to get healthy skin without any efforts of workout & a good diet. Apart from good diet & regular work out, we need a proper cleansing with products harmless on the skin.
We just cannot use everything new available just because some TV commercials are boasting to be the best product among all.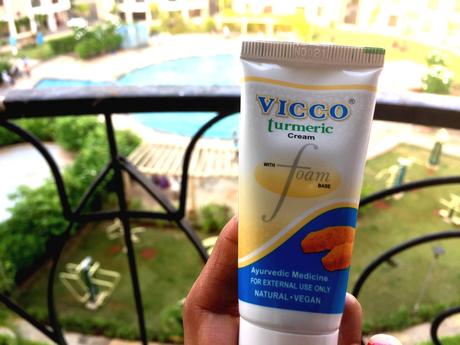 Let's talk about the already established brand Vicco. Who does not know about their Vicco turmeric cream & the jingle we have been watching since our childhood.
Vicco has introduced their new face-wash Vicco turmeric foam based wash with benefits of turmeric which helps to fight with acne, infections, wounds & blackheads. It's basically a microbicidal cream-based wash to heal your skin for a renewal process. I am very impressed by this fact that it's cruelty-free and Vegan.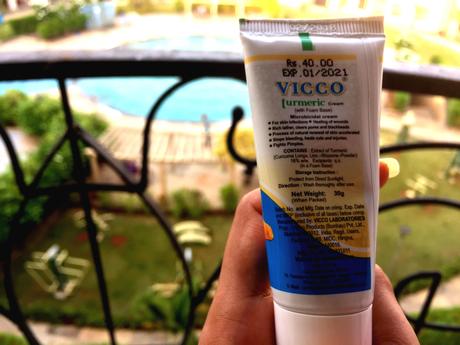 I tried it myself & found it a little harsh my skin since I have dry skin but what I liked about this product is it's not a beauty product but a skin medicine one can use.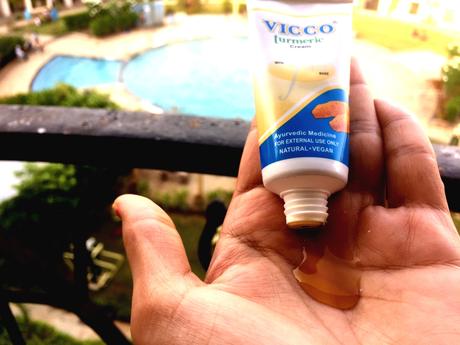 A process of natural renewal of skin accelerated & stops bleeding heals cuts and injuries. In summers Vicco turmeric foam based wash is good because it removes the dirt & oil without spoiling the natural skin since it's a cream but not soap. It's the similar method of Ayurvedic cream facewash Vicco has been making since years as Vicco turmeric cream.
You can buy the vicco turmeric foam based wash at Amazon, Shopclues & from Vicco's own estore: http://viccoestore.com/.
I got it from my nearest store for 40Rs per 30gm.
Tweet