I wrote my first post on Bouillabaisse for the Emeril Lagasse, One-Pot Wonder Bloggers Party, while in Pensacola with my husband who was on call.  Last weekend, we traveled the area and stopped by some of my favorite farmer's markets, and also as paid a visit to Mary and Paul, owners and cheese makers of the award winning cheeses at Sweet Home Farm in Elberta, Alabama. I have so many people and places I can't wait to share with fans of 30AEATS, so keep reading!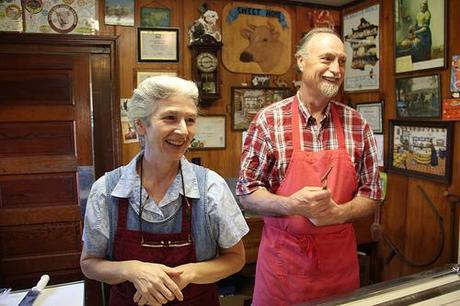 When I arrived home Tuesday to 30A, I quickly found that I had no Internet. I called the company who I have been with for six years, and they did not have any record of my existence! It was surreal, like in the movies when the character's life is wiped out, but he is still alive and no one remembers him!
Without Internet until Friday (I am tethering to be connected now), and with a crew of tile men who had ascended on our home to rip out two showers with leaking pans and replace tile, I decided all I could do was cook, and so it began.
The One-Pot Blogger's party continues with my second post, a delicious Skillet Strata that my son and I easily devoured. I made three other dishes as well, which I will be sharing in following posts along with a Zak giveaway!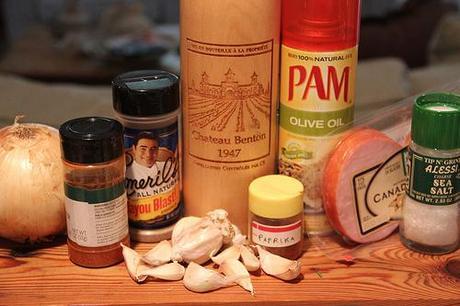 Strata is always a favorite at our house, especially on Christmas morning when we have it with Poppy's Cheese balls. This Strata is completely different than mine though, as the recipe calls for Canadian bacon, Gruyere cheese, nutmeg and spinach. I am also used to using a casserole dish, but followed Sizzling Skillets and other One-Pot Wonders recipe advice, and kept the dish in a skillet. My son will not eat spinach, so I opted to use broccoli and also a mixture of Gruyere and Cheddar, but I do think spinach and Gruyere alone are the best choice for this dish.  The Strata rose well, stayed creamy in texture, and browned beautifully on top. Needless to say, I was pleased.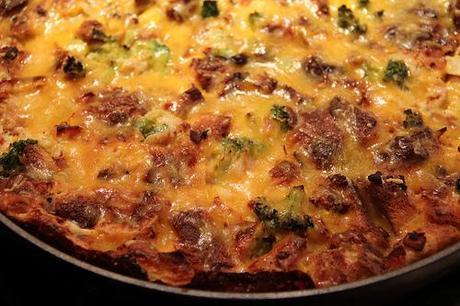 This was a very easy and delicious recipe that can be found in the cookbook, which will be released by The Secret Ingredient-Morrow Cookbooks on September 27. If you can't stand the wait, you may pre-order the book here.
I am not allowed to share this particular recipe with you, but you will have a chance to win the cookbook in a giveaway very soon here. In the meantime, below, you can check out my cute dog Oliver. He sits in his special corner right below the stove every single time I enter the kitchen. He is always hoping I will turn on the stove so that he can warm his backside, or that I will "accidentally" drop a crumb.