This fresh and tasty pasta dish is cooked together in the same pot!  Feta, fresh dill, and cherry tomatoes are added at the end to give this dish a fresh and bright flavor.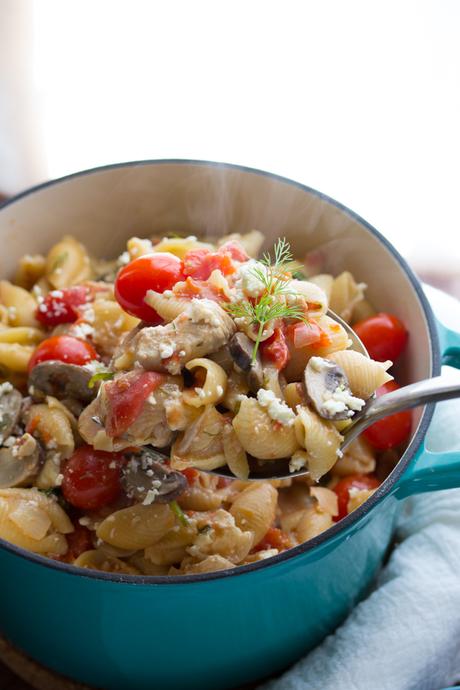 Do you follow trends?
I used to follow fashion trends…I maybe definitely had 'The Rachel' hair cut in the 90's and rocked the skinny jeans in the 00's.  And I used to suffer for my fashion choices, too!  I can vividly remember taking public transit in -30 degree (celsius) weather in a mini skirt on my way to the bar.  Yep.  That was me.
These days it's comfy shoes.  Comfy pants.  And comfier trends for me.
Like one pot meals.  I have avoided this food trend until now.  And guess what I've only just discovered?  One pot meals are not just about convenience, they also taste amazing!