This paella-inspired dinner cooks up all in the same pan and is flavored with exotic saffron and smoked paprika!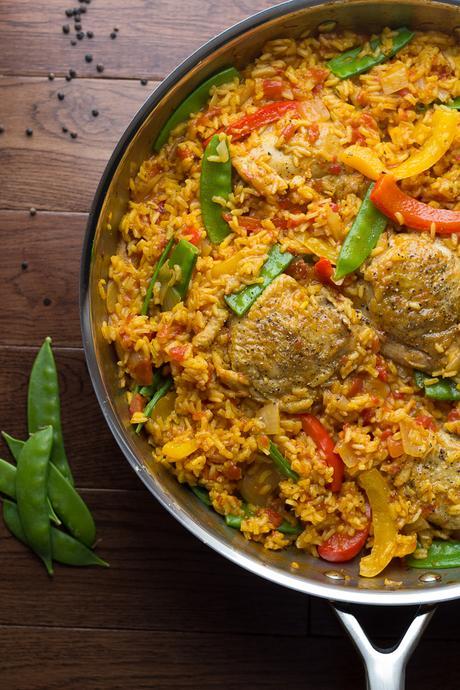 Did you guys hear?  Full House.  Netflix.  Eeeee!
I just love the fact that my generation (aka: 1980's kids) are all grown up now and feeling nostalgic…and rebooting all these fun TV shows!  First there was Boy Meets World, and now Full House!?  Now I'm just waiting to see if Family Matters gets a reboot!
OK, let's ignore the fact that these shows weren't actually very good (shhhh!), they were happy, safe, family-friendly shows.  Do we have shows like that anymore?  It seems like TV these days is so much darker and more serious…of course that could be because I've watched the entire Walking Dead series in the past few months.
Well, Full House reboots have nothing to do at all with this delicious meal I have for you today, although I would say that I'm quite excited about both Full-House and this One Pan Saffron Chicken with Peppers and Peas!
Continue reading: ONE PAN SAFFRON CHICKEN WITH PEPPERS AND PEAS