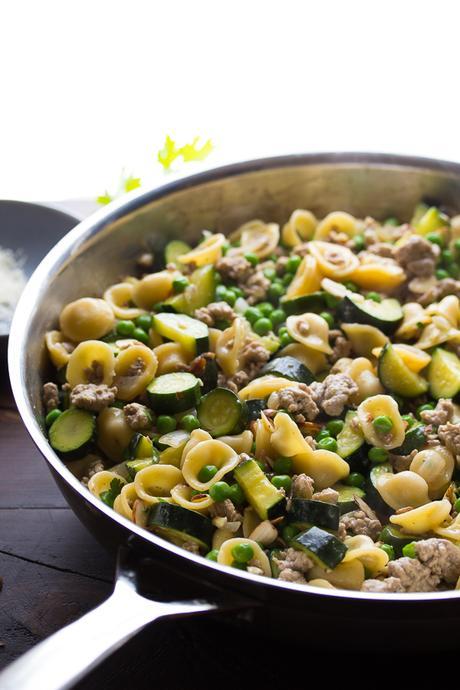 An easy pasta dish that cooks up in one pan.  Ground turkey, zucchini and peas are cooked up with the pasta with a touch of lemon zest, parmesan cheese and sliced almonds.  A delicious week-night dinner!
Well, I'm back from staycation land.  It was fun while it lasted.
There were Watermelon Margranitas and S'mores Sundae Cookie Cups.  We all stayed up a little later and slept in a little later, too (even Kai!).
But now it's back to reality.  The 5pm rush.  The what-on-earth-is-for-dinner-dilemma.  And we can't leave those dishes until tomorrow anymore.
So I have the perfect almost-no-dishes easy 5pm solution for us all!  And it's called one-pot pasta.
Continue reading: One Pan Orecchiette with Ground Turkey and Zucchini