Yale hopeful Bronwyn has never publicly broken a rule.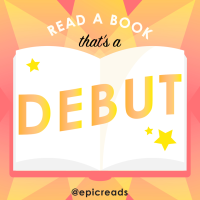 Sports star Cooper only knows what he's doing in the baseball diamond.
Bad boy Nate is one misstep away from a life of crime.
Prom queen Addy is holding together the cracks in her perfect life.
And outsider Simon, creator of the notorious gossip app at Bayview High, won't ever talk about any of them again.
He dies 24 hours before he could post their deepest secrets online. Investigators conclude it's no accident. All of them are suspects.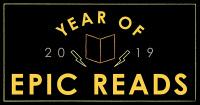 Everyone has secrets, right?
What really matters is how far you'll go to protect them.
***
[A sex tape. A pregnancy scare. Two cheating scandals. And that's just this week's update]
***
(Penguin, 1 June 2017, 368 pages, ebook, A Year of @EpicReads 2019, a book that's a debut, borrowed from @GlasgowLib via @OverDriveLibs)
***
***
I really enjoyed this book. There is a lot of misdirection in the book with multiple characters having a reason to want Simon dead. Who's lying? Who's telling the truth? The author leads you in one direction before something happens that pulls you in a different direction altogether. I love it when an author does this. I really didn't like the police in this book. They have no evidence linking Bronwyn, Cooper, Nate and Addy to Simon's death yet they obsessively pursue them because it comes to light that Simon was about to reveal a big secret for all of them. Surely you need something more to charge someone with murder? I was surprised when the truth about Simon's death is revealed. I didn't see this coming. This was a well-written, fast-paced and highly enjoyable YA thriller.