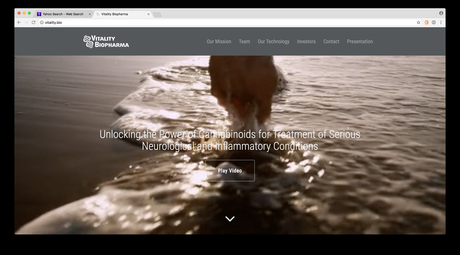 Shares of Vitality Biopharma (VBIO) are up over 50% today in trading and are up almost 300% in just a month.
The company which is  "dedicated to the development of cannabinoid prodrug pharmaceuticals, and to unlocking the power of cannabinoids for the treatment of serious neurological and inflammatory disorders" was sitting at just $.95 a month ago and reached an intraday high of $3.95 today.
The company uses a new gTLD for its website; Vitality.bio
Note: We are not an investor in the company.