Aside from seeing the sites, Chris and I chose Ulm as one of our destination cities in Germany because his good friend Ruth was living and grew up there.  We had heard it was a great town - but it ended up being one of our favorite cities from our entire trip.  You'll see why from the pics below: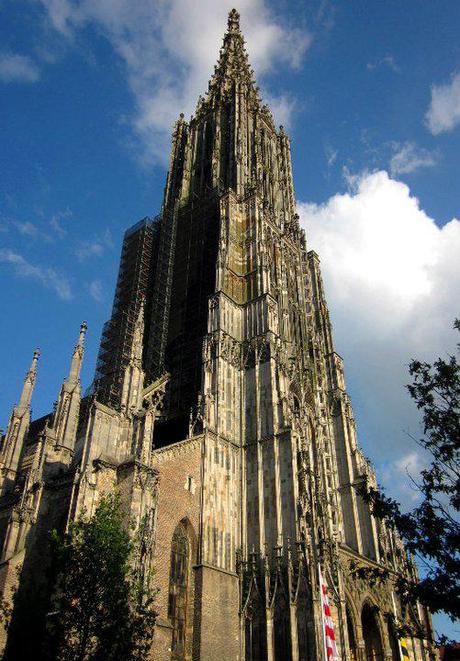 Ulm Münster,

the world's tallest steeple (161,53 m)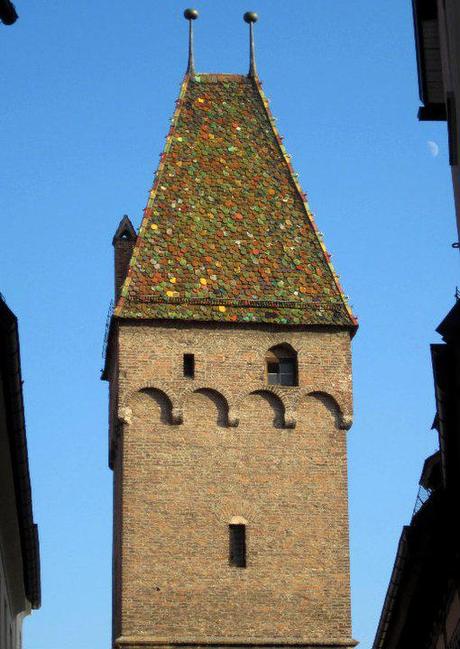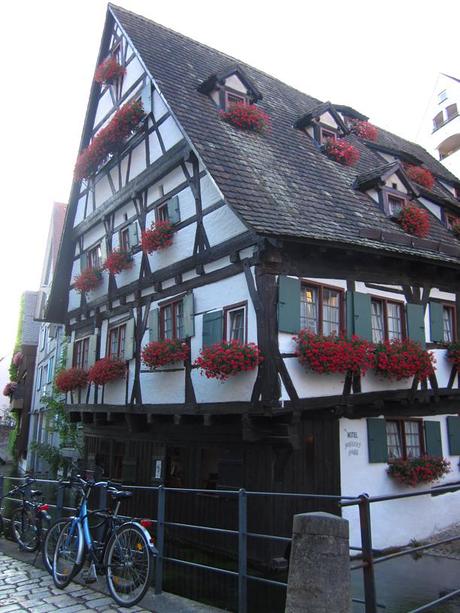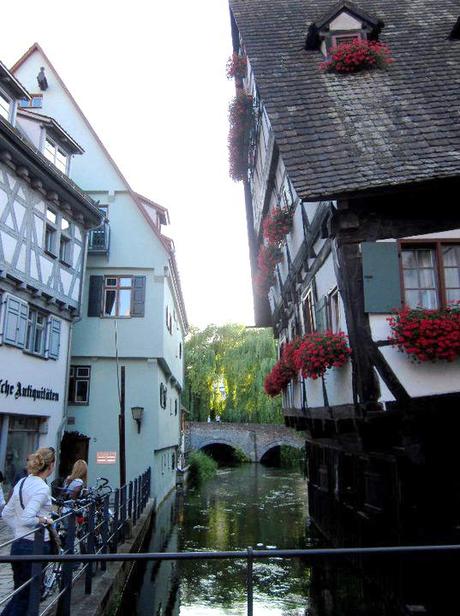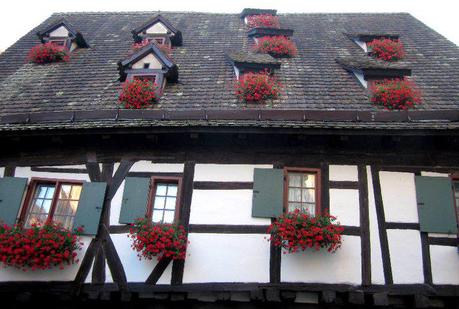 The very cute - and tilting - Schiefes Haus (crooked house)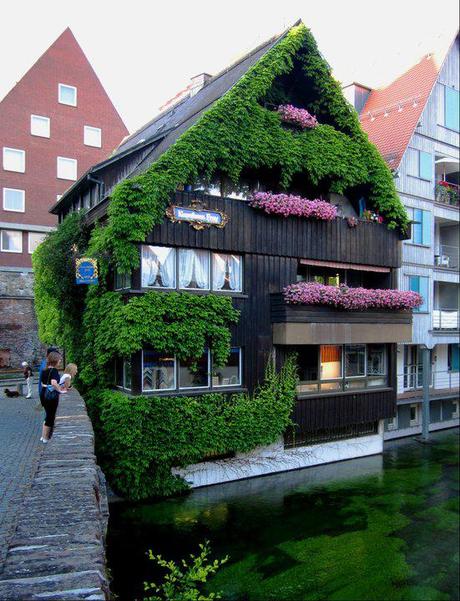 So beautiful!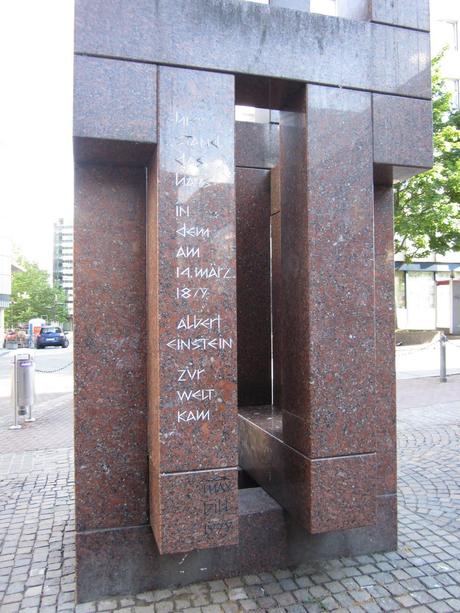 Ulm was the birthplace of Albert Einstein.  There is a memorial where his house stood.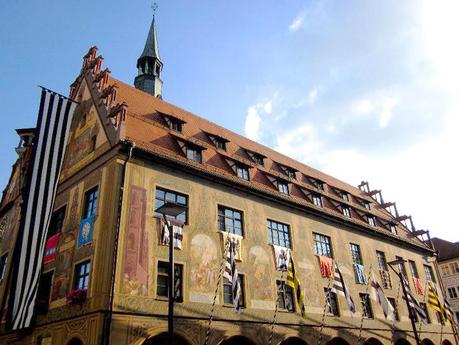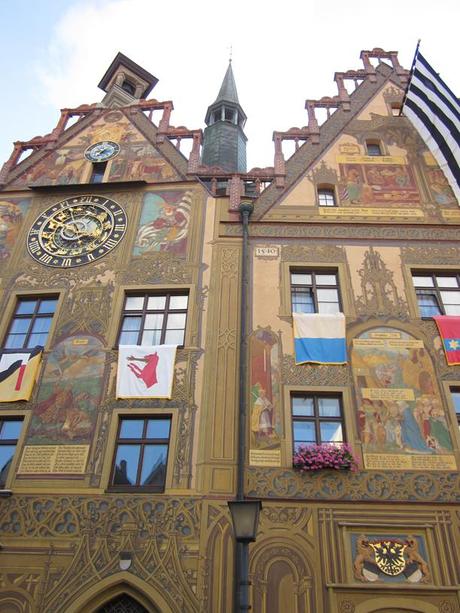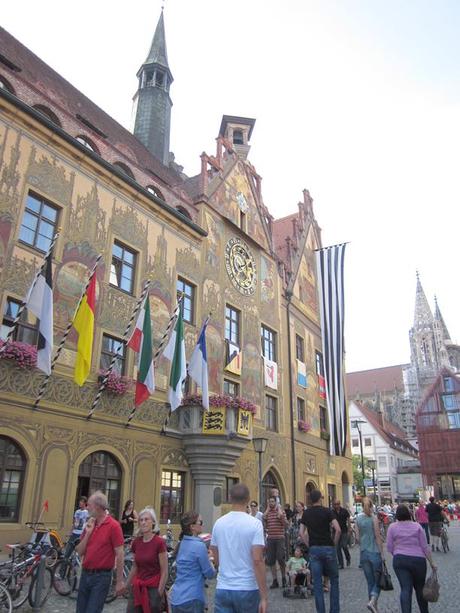 The three images above are of the beautiful town hall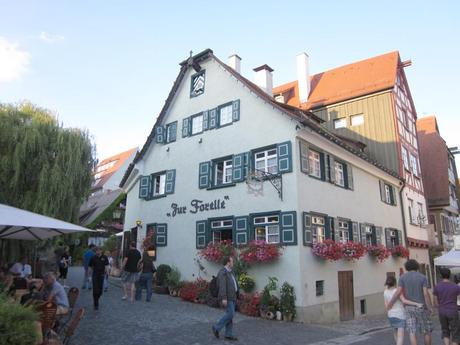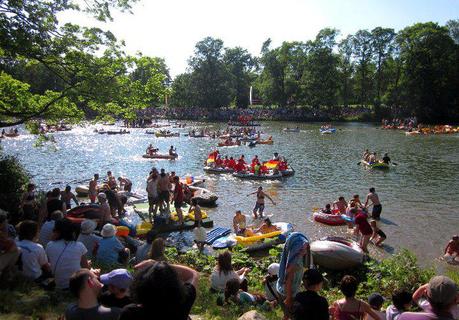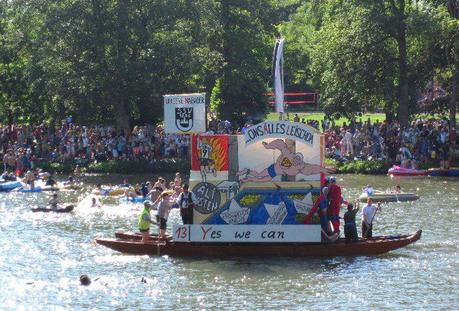 We arrived during the Nabada Festival, where citizens build elaborate floats and make their way down the Danube...it was really fun to watch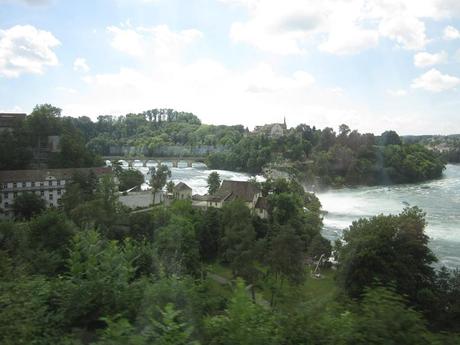 A pretty view from our train from Switzerland going to Ulm.
Here's that list again of all my posts from our travels that I've posted -

Spain
•Introduction to my European backpacking trip and a list of places we visited
• Galicia - Baiona and Isle de Cies
• Galicia - the coast, some charming vineyards, and Pontevedra
• Santiago de Compostela and gorgeous hidden beaches
• Gorgeous mountain lakes of Picos de Europa
• Stunning mountains - Picos de Europa
• Bilbao and San Sebastian
• Beautiful Barcelona
• The amazing Sagrada Familia Cathedral in Barcelona
• Art Nouveau dream house by Gaudi in Barcelona

Italy
• Not to miss - the gorgeous rocky coast of Italy's Cinque Terre
• More from my summer traveling Europe - amazing Rome
• From my summer in Europe - amazing Pompeii
• Turquoise ocean and vineyards on cliffs - the amazingly stunning Amalfi coast
• My Summer in Europe: Pictures from lovely Florence, Italy
• Enchanting Siena
•Venice
•Lake Como, Italy
Switzerland
•Jungfrau region, Switzerland, Part 1
•Jungfrau region, Switzerland, Part 2