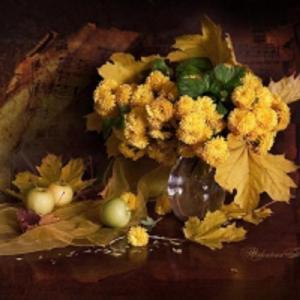 "Toya", I love you why you don't love me? My mother asked me months ago back in December along with telling me that she was going to listen to what I'd say (through my natural wisdom and experience and insights) because she knew that I had been through a lot in life and was ahead in what was going on around us, and that she wished she was dead.
Those words of my mother's (Patricia Lawrence) were very short lived as she'd go totally in and out of her personality changes or just forgetting and/or intentionally vehemently denying the particular definite utterances that she would and had spoken unto me.
I know that Patricia is miserable inside. And she is so very bitter and jealous of my life and character.
I cannot express the numerous attempts that she has made to verbally sabotage me amongst her doctors (therapists, psychiatrists, psychologists, and so on ), the certain adult protective service workers, mobile crisis workers etc… and other fellow mentally ill patients who were on the psychiatric ward with her and who attended her out patient day program.
The lies that she tells, the delusions that she feeds into, and the paranoia that rules Patricia is utterly revolting.
Yes indeed she is a chronic paranoid schizophrenic but a very devious and conniving one at that.
My mother has always been jealous of me through and to numerous extents, however, in this time, day, and present, she "takes the cake" at being a true no good evil morbid disturbed bitch while constantly and endlessly showing her true demonic colors and feathers.
Patricia use to smoke weed and sniff cocaine yet she claims I am the one who is currently on drugs (I have never ever experimented with drugs within my entire life and I am very proud of that-I am way too strong and love myself  way too dearly so I know that my mother is without a doubt crazy!)
My mother contracted genital warts from sleeping with my father many years ago when I was a child ( she hadn't seen him in years and just had jumped right into bed with him ) Patricia got what she deserved I say!
She also contracted Hepatitis C which she claims she got from a blood transfusion due to her enemies making her bleed through her vagina for three consecutive years ( My enemies could never make me bleed continuously, my body had never been abused or disrespected by my own hands and actions so therefore I was greatly blessed).
Nevertheless I am the one who prostitutes instead of actually attending to a legitimate day to day job and the one who had once laid up with a jail-bird nigger for whatever reason and illusion that she needs to fabricate down to her liking and/or false sense of advantage ( I am totally asexual and a very successful hard dedicated worker who has never had any kind or type of venereal disease so I know without a doubt that my mother is crazy!)
Patricia also insists that I've stolen over two thousand dollars out of her bank account ( which I never did and never knew anything about-if she  really even had that money to begin with because she is clearly not in her right mind regardless of the fact though that she knows how to manipulate the heads of those who are oblivious to her deceitful, conniving, and deliberate nature and of those who are right along with her in her low class ) to financially support all the drug addicts and jailbirds who supposedly live within our apartment building-that I absolutely do not personally know at all-( I've never associated with anyone within the building, just greetings and casual chats) along with one of her ex boy friends that was suppose to have been killed in a car accident over thirty years ago but whom she still and always believed to be alive following us around and communicating with her through her television set and through physically nudging her through out parts of  her body.
My mother is in no way getting away with the negativity morally or spiritually as I feel the tremendous amount of bad energies that she carries exude from her tortured body and soul. It shows up all over her and the more that she does the worse she gets.
Patricia looks terrible. She has never been an attractive woman though now she looks like a total piece of shit. Her hair fell out months ago so she constantly wears either a do-rag or scarf outside and most of the time around the apartment. The majority of her teeth are missing and rotted due to the lithium medication and graves disease that resulted from consumption years ago. The lithium medication had also caused her face to be covered with hideous imbedded blackheads and enlarged facial pores which smell like vomit from a distance if they are squeezed.
Patricia barely washes, her breaths smells, her ass smells, especially when she goes to use the toilet-the stink sings like a humming bird.
I hate this woman so much, she is so much trouble ( such a big liar so jealous and malicious towards me), I know who she really is and am so glad she has been extracted from my life by the laws of nature. Patricia's departure from my life is in no way any loss but a great momentous gain.
When we are anointed and walk in total purity of truth and spirit people or things who are and that are not well suited for us are and have to be dismissed from our surroundings in order for our further well-being and further advancements.
Light never walks in peace with darkness so all evil and negativity no matter who or what they are or who or what it is must be removed. And by natural tendency whatever the matter would never be missed, just relieved and utterly enjoyed without.
-LaToya Lawrence