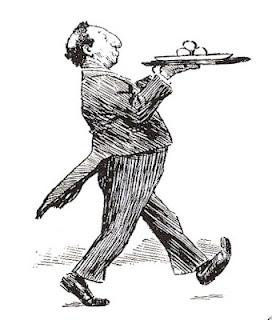 Food. Glorious. Quite so. Ann's on the march again this Saturday…
Just check, next time you buy a bag of sugar in the supermarket, that you are supporting local industries. Tate & Lyle in Silvertown is the only cane sugar refinery in the country – and the only significant one in the whole of the EU. That other bag you will see on the shelf is made from beet – the EU favorite. Well, you have to keep all those farmers happy as they grow their acres of sugar beet.
Raw sugar arrives by ship at the ¾ mile long site just by London City airport. Automation means that the refining process which can produce a million tonnes a year can be run by just 11 people, with only 2 in the control room, watching the computer screens.
The great mountains of raw sugar in the shed look unnervingly like dunes in the Sahara. The sugar's refined into a white powder, and its impurities are eventually sold as molasses and treacle. Soft brown sugar is just white caster sugar with a little molasses added. The nearest to raw sugar you can buy is demerara.
Henry Tate and Abram Lyle both had refineries in the C19 – Mr. Tate started his in 1878 to make sugar cubes – at the time a new and exciting item – and Mr. Lyle his in 1883 to make golden syrup. The two firms merged only in the 1920's after the deaths of their founders. The famous golden syrup in its famous green and gold tin is made at the smaller Tate & Lyle plant at Plaistow (you can see it from the DLR). That tin has the Guinness World Record for the oldest branding in the world, and there'll be a special tin to mark the Queen's Diamond Jubilee.
All you need now is some recipes - steamed syrup pudding, pancakes and golden syrup, porridge and golden syrup…
For more sweet treats join Ann's foodies' walk this Saturday, March 3 - meet at 10.45 at Green Park tube - park exit, just inside the park.