One Lakeshore Drive | Davao Park District 
#one lakeshore drive | davao park district
#davao city's most anticipated condominium township
#davao city's pre-selling condominium
one lakeshore drive,davao park district,davao city's pre selling condominium,davao city's most anticipated condominium township,davao condominium township,megaworld,mindanao,davao region,davao city

One Lakeshore Drive | Davao Park District
#Davao City's Most Anticipated Condominium Township

Location:
Lakeshore Drive, Davao Park District, Behind SM Lanang, Davao City
Recommend: 5 Star Rating: 
Highly Recommended For Must Be Investors
One Lakeshore Drive strategically located inside the davao park district, Megaworld's first township development in mindanao.
Davao Park District is an 11.2 Hectare Envisioned to be the Central Business District of Davao, The Township will have office towers, commercial and retail strips, open parks and lagoon, and themed-residential condominiums by Suntrust Properties, Inc., a wholly - owned subsidiary of Megaworld.
Davao Park District Main Features
One Lakeshore Drive - The Main Theme Residential Condominium Area
Lake Amenity
Lakeshore Walk
Board Walk / Sitting Area
View Deck
Bike Lanes
Walk Ways
Pocket Gardens
Open Parks & Lagoons
The Davao Finance Center
Mixed Used Corporate & Financial Center
Commercial & Retail Center
BPO & Corporate Offices
Hospitals & Medical Tourism
Schools
One Lakeshore Drive
The Main Theme Residentail Condominium Area of the Davao Park District, Guided by the Live - Work - Play - Learn Concept, The Project is steps away from mixed used corporate and financial center, offiice building, restaurants, retail shops, hospitals, schools and learning center, A walk away from SM Lanang Premier, The largest shopping mall in mindanao.
At A Glance
Location: Lakeshore Drive,Davao Park District,Behind SM Lanang
Theme: Modern Contemporary
Total Land Area: 9,031.66 Sq.m
Number of Towers: Phase 1 ( 2 - Towers ) Phase 2 ( 2 - Towers )
Building Height: 21 Storey 
Low Density Residential Condominium
Outdoor Amenities
20 Meter Lap Pool with Infinity Edge
Composite Wood Deck Pool Area
Wet Lounge
Male & Female Changing Room
Outdoor Fitness Station
Kiddie Poll with Wood Deck Station
Childrens Playground
Pocket Garden with Reading Nook
Indoor Amenities
Lift Lobby and Lounge
Business Center
Day Care Center
Function Rooms
Fitness Gym
Resto and Retail Arcade
One Lakeshore Drive Sitemap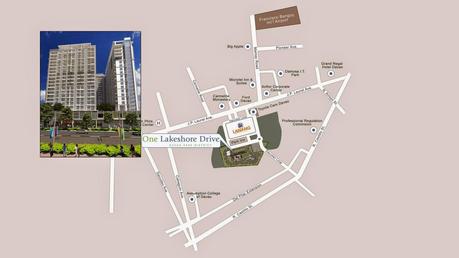 One Lakeshore Drive Site Area
One Lakeshore Drive Lake View Amenities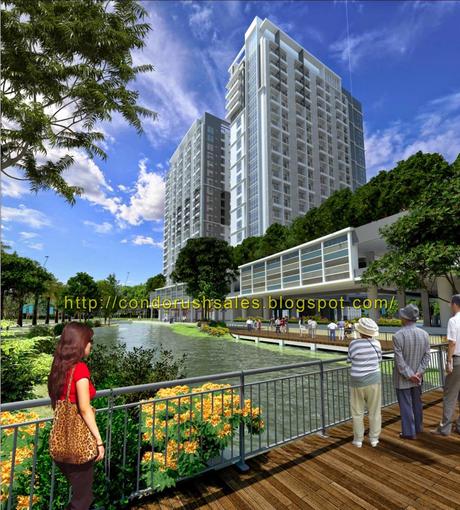 One Lakeshore Drive | Davao Park District
One Lakeshore Drive Tower 1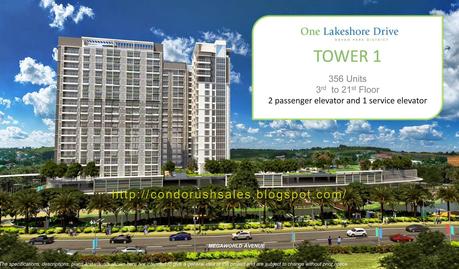 One Lakeshore Drive Tower 1
One Lakeshore Drive Photo Slideshow
One Lakeshore Drive Video's
One Lakeshore Drive | Davao Park District
Strategically Located Inside The Davao Park District, Megaworld's First Township Development in Davao region, Mindanao, Davao City
Davao Park District will also feature themed residential condominiums that will be built by Megaworld's affordable housing unit Suntrust Properties. Megaworld will also put up a lifestyle mall, commercial and retail strips, and a school.
"This is like bringing Eastwood City to Mindanao,"
Davao Park District will be Megaworld's 10th township in the Philippines. Megaworld is the company behind the 17-hectare Eastwood City; the 50-hectare McKinley Hill, the five-hectare Forbes Town Center, the 15.4-hectare Uptown Bonifacio, and the 34.5-hectare McKinley West in Fort Bonifacio.
For Further Information
Please Call:
Francis Callao Lada
Smart +63 928-430-4114
Email: suntrustcondo@mail.com
Visit: http://condorushsales.blogspot.com/