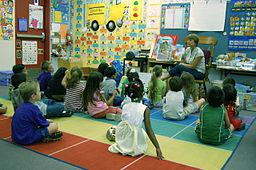 Image by avlxyz via Flickr
English language
learn English at Language School in Miami
Foreign language courses in foreign countries are extensively embraced. On the contrary, if you think it would best for you to study in local schools for certain personal reasons, you can basically do it as long as you are willing to learn, knowing that educating oneself takes endeavor.
One fun way to practice foreign language course is through creative writing. It is one most helpful method to improve your English learning by actually creating your own way to write a story for instance. Take a hint with the proposals below, and see how to create fun creative writing activities:
Create a children's story – this is a real fun exciting way to improve your skills in English language. Though children's story is often short and simple, by writing a full tale can be motivating for building your own plot and setting of a story give the impression of reality alike. As a learner, you will not only improve your ability to gain knowledge, but the chance to get further ideas of the type of story you would like to write will also enhance your capability to write. Writing a story is a very relaxing, enjoyable, and exciting activity. This is helpful if you have passion in making arts to illustrate your own story.
Group Story – this is another inspiring way of fun creative activity in improving your English, which is usually done with a group of people. You may choose the location either in room or in a beach, or in a place surrounded with nature, as long as it has the presence of serenity. Foreign language courses are expensive, by this way you can as well write together with a people using Internet then members in the group may exchange ideas. Each one has to create their own story, and after the all the members are done writing, made stories by everybody will then be passed to the members to read, if there is a native speaker in the group would be more advantage. The activity can be fun as you can see.