This from David, just back from Paris but already out in the field…
92 years ago today – 28 Nov 1919 - Nancy Astor became the first woman in British history to take her seat in Parliament.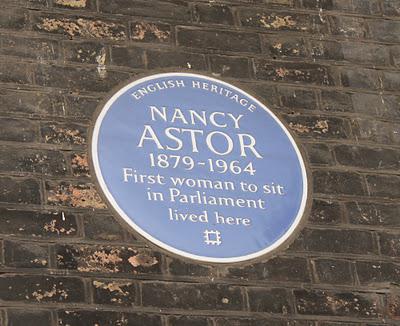 Thanks David. You can find her plaque (pictured) in St James's Square in the vicinity of the Old Palace Quarter walk.