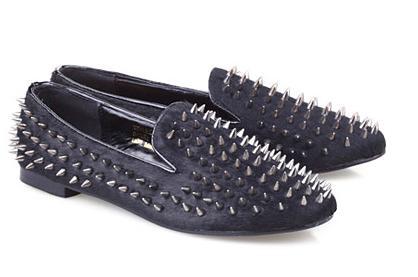 Showed you yesterday what Iwas craving for, and one of the things were flats. What better to choose than these amazing spike loafers? Have to wait 5-15 days from now on, but that doesn't matter to me.
They are good look a likes from below loafers, Christian Louboutin Rollerbal loafers but then a tiny bit cheaper. I found these at romwe.com, will show you more of this amazing webshop later on.
What do you think of these spikes?