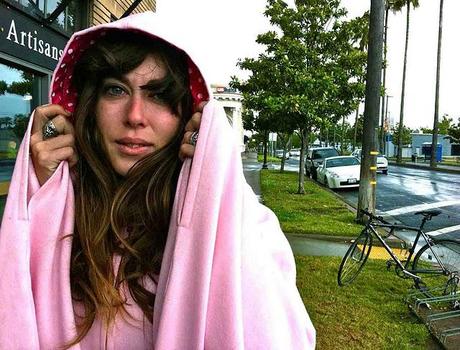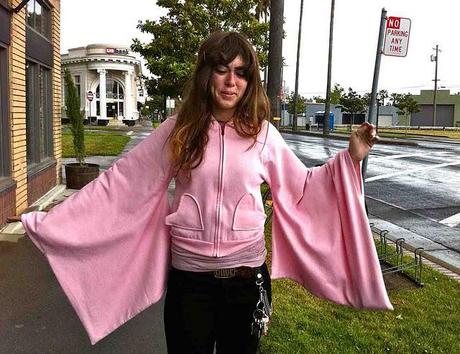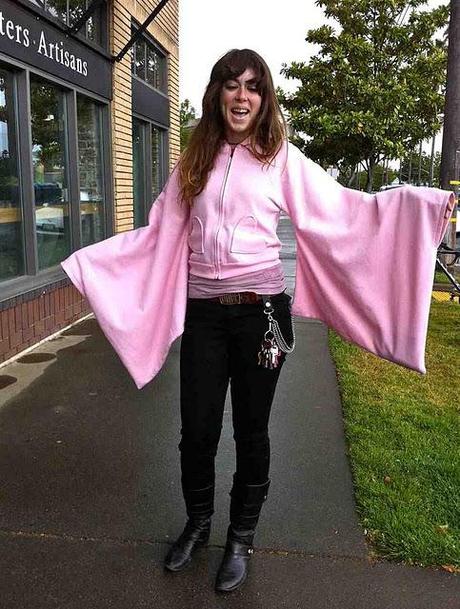 Pretty In Pink: street style fashionista Brittany Dastmaldi rocks the pink!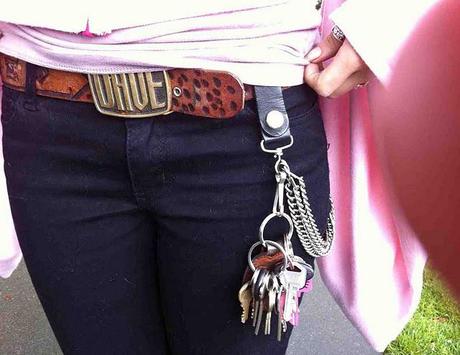 This street-style diva was discovered outside of the Old Soul  on Broadway in Oak Park. Brittany Dastmaldi has killer style and comes equipped with a big smile and a double helping of friendliness, the best kind of accessory. Wowed by her  distinctive pink kimono-sleeved hoodie, Street Style SACRAMENTO inquired as to where this pretty-in-pink girl did her shopping. 
Brittany's answers? The top came from Cute Salad (http://cutesalad.com) and she does most her shopping online. Locally, Brittany prefers the thrift stores- her favorite? Goodwill Industries in West Sacramento.