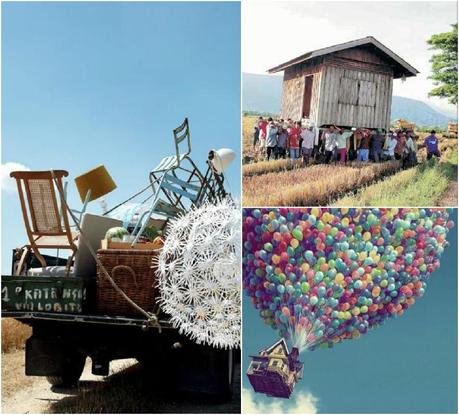 images from Pinterest
The time has finally come - on Friday we are (hopefully) moving into our new flat! After what seems like months of faffing, the flat is finally ready (electrical faults found and fixed!) for us to move in to. We are only renting, but boy is moving stressful. I can't even begin to imagine the stresses of buying a place! 
I finished uni in 2009 and lived at home for a year before going back to uni to do my PGCE. I have now been back living with my parents for almost a year in an attempt to save money, like so many other young people/graduates. Needless to say I could not wait to get my own place. It is also the first time that me and Rich will be living together - scary but most definitely about time! 
So, please bear with me for the next few days. I will be frantically moving and unpacking boxes, putting together flat-pack furniture, making late night trips to IKEA (wahey) as well as trying to celebrate the Jubilee and see my family for a last farewell to my Nan. Not sure when our internet is being installed (left all the electrical gumpf to the boy to sort), but I will be back with you as soon as it is!
Wish me luck!
Oh, and I am now on Pinterest! Find me here. I have also created a board for a Rekorderlig competition - I would love it if you could give it a follow! Thanks!