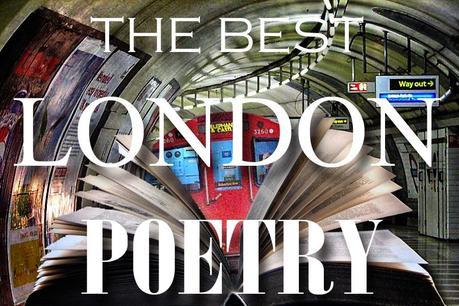 We heard from London Walks poetry guru Lance Pierson the other day, selecting his favorite poem (catch up with that earlier post HERE). Today he adds…
In terms of statues to poets in London there is a magnificent statue of Robert Burns in the Embankment Gardens…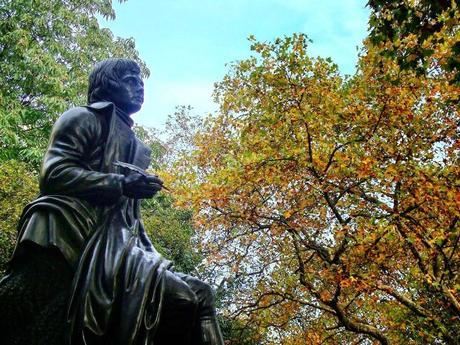 … but I can't help feeling that here ought to be a plaque on Westminster Bridge with Wordsworth's famous lines composed there.
Earth has not anything to show more fair:
Dull would he be of soul who could pass by
A sight so touching in its majesty:
This City now doth, like a garment, wear
The beauty of the morning: silent, bare,
Ships, towers, domes, theatres, and temples lie
Open unto the fields, and to the sky;
All bright and glittering in the smokeless air.
Never did sun more beautifully steep
In his first splendour, valley, rock, or hill;
Ne'er saw I, never felt, a calm so deep!
The river glideth at his own sweet will:
Dear God! the very houses seem asleep;
And all that mighty heart is lying still!
Join Lance this Sunday when he leads his
Thamesbank poetry walk. It starts at 2:30p.m from Embankment Station.
By way of a taster, you can listen to Lance in action on our
earlier blog post HERE

. 
If you'd like to share your own favorite London poets and poems do drop us a line at 

[email protected]
or get in touch via Twitter 

@londonwalks

.
Lance
Lance Pierson is an actor and professional poetry performer who aims to bring words to life. His repertoire extends from John Cleese to William Cowper and Stanley Holloway to Shakespeare. He was told recently that he has one of the most beautiful voices in the world. Lance is not known to argue with his critics.
A London Walk costs £9 – £7 concession. To join a London Walk, simply meet your guide at the designated tube station at the appointed time. Details of all London Walks can be found at
www.walks.com
.